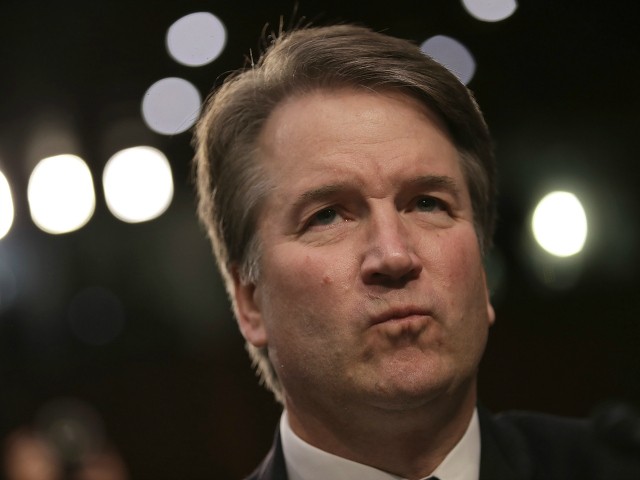 The White House confirmed Thursday the FBI had delivered the final supplemental background check into Brett Kavanaugh's past and sent it to the Senate.
"Senators have been given ample time to review this seventh background investigation," White House spokesman Raj Shah said in a statement. "This is the last addition to the most comprehensive review of a Supreme Court nominee in history."
Senate Majority Leader Mitch McConnell filed a motion Wednesday for a cloture vote on his confirmation on Friday. The final vote is expected to be held on Saturday.
"The White House is fully confident the Senate will vote to confirm Judge Kavanaugh to the Supreme Court," Shah concluded.
President Donald Trump marveled at how the issue was rallying Republican voters ahead of the midterm elections.
"The harsh and unfair treatment of Judge Brett Kavanaugh is having an incredible upward impact on voters," Trump wrote on Twitter. "The PEOPLE get it far better than the politicians."
The president signaled victory over the Democratic smear attempts of Kavanaugh's character.
"Most importantly, this great life cannot be ruined by mean & despicable Democrats and totally uncorroborated allegations!" he wrote.
The harsh and unfair treatment of Judge Brett Kavanaugh is having an incredible upward impact on voters. The PEOPLE get it far better than the politicians. Most importantly, this great life cannot be ruined by mean & despicable Democrats and totally uncorroborated allegations!

— Donald J. Trump (@realDonaldTrump) October 4, 2018
http://feedproxy.google.com/~r/breitbart/~3/enxEJqQItCI/