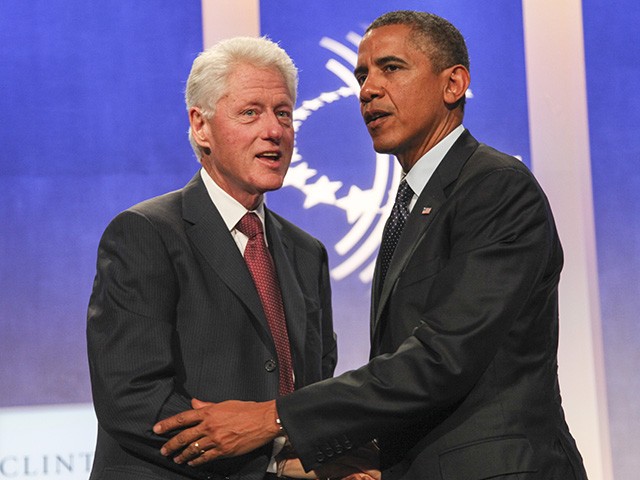 The White House condemned suspected bomb placements Wednesday at the homes of former President Barack Obama and former President Bill Clinton.
"We condemn the attempted violent attacks recently made against President Obama, President Clinton, Secretary Clinton, and other public figures," White House Press Secretary Sarah Sanders said in a statement.
The Secret Service confirmed Wednesday that suspicious packages addressed to Former First Lady Hillary Clinton to her home in New York and the residence of Former President Barack Obama in Washington, D.C.
"Both packages were intercepted prior to being delivered to their intended location," the Secret Service said in a statement. "The protectees did not receive the packages nor were they at risk of receiving them."
CNN reported that a suspicious package with a device addressed to the White House was intercepted on Wednesday at Joint Base Bolling in Washington, DC.
http://feedproxy.google.com/~r/breitbart/~3/KU7gTri—g/