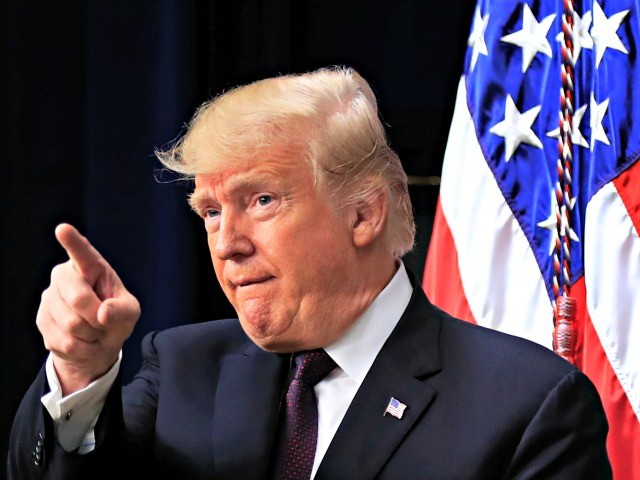 President Donald Trump said Thursday that he had much to accomplish as president, despite Republicans losing the majority in the House of Representatives.
The president touted his accomplishments in office during a speech to veterans and their families at the White House auditorium.
"The fact is — I've done a lot," he said and adding jokingly, "Goodbye everybody!"
TrolLOL pic.twitter.com/hxC46Usm2j

— Charlie Spiering (@charliespiering) November 15, 2018
Trump touted historic low unemployment numbers, improvements at the Department of Veterans Affairs, and increasing funds for rebuilding the military.
"That is a lot that's more than anybody has even thought about, and I'm proud of it, and we're not finished yet … We never will be finished."
Trump was introduced by Veterans Affairs Secretary Robert Wilkie.
"There's never been a presidential campaign certainly in the post World War II era where one of the candidates made veterans the centerpiece of his campaign," Wilkie said as the audience applauded.
http://feedproxy.google.com/~r/breitbart/~3/Ths7zaDO5XQ/