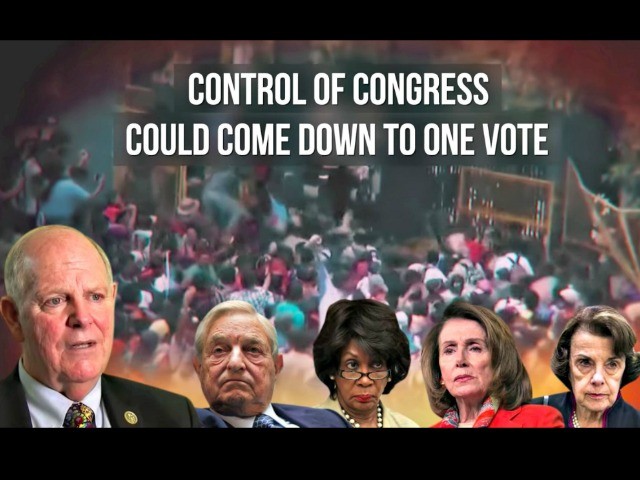 Republican congressional candidate Wendy Rogers is urging Arizonans the security of their southern border could come down to their vote as a migrant caravan moves ever closer to the United States.
Rogers called the Arizona first congressional district she is campaigning to represent an example of a district that can tip the balance of the House of Representatives for the Republicans. She did so during a recent interview on the Breitbart News Saturday radio. "I'm gonna flip this seat," she declared, citing huge momentum in the race.
Rogers called her Democrat opponent Rep. Tom O'Halleran a "Nancy Pelosi acolyte." She added that only 18 percent of those serving in Congress today have served in the United States military. 
"People are absolutely angry about this caravan coming to our state," the 5th generation military officer told the radio audience. 
A Rogers campaign ad released Sunday highlights the caravan of thousands headed from Central America to the U.S. southern border, many expected to attempt to illegally cross into the U.S. The ad warns that if Democrat O'Halleran is elected and Democrats regain control in the House, borders will be opened, tax cuts repealed, Trump impeached, and mob rule will prevail over rule of law.
"Control of Congress could come down to one vote," the ad states, "your vote." 
Rogers led incumbent congressman O'Halleran in an early October Go Right Strategies poll conducted for the Rogers campaign. It showed Rogers with nearly a seven-point lead, 44.4-37.5, however, close to 20 percent of those likely voters surveyed were still undecided. 
Cook Political Report puts Arizona's first congressional district as Republican plus two, with the rating predicting it will stay in Democrat control.
Michelle Moons is a White House Correspondent for Breitbart News — follow on Twitter @MichelleDiana and Facebook
http://feedproxy.google.com/~r/breitbart/~3/ahoGPDhvnuA/