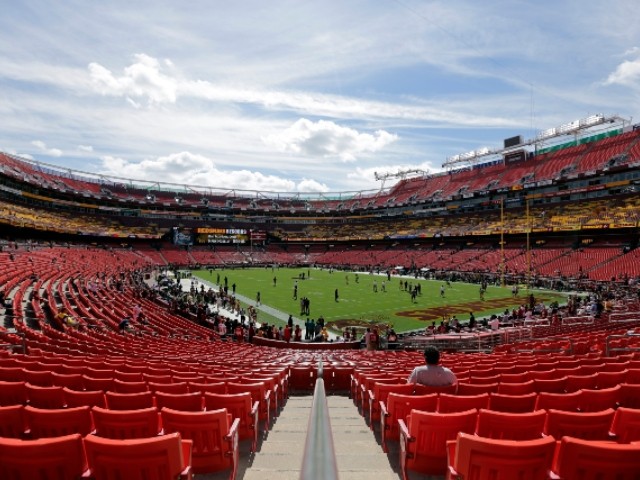 As the NFL kicks off Week Three, photos of empty stadiums continue making their way across the Internet showing that the league is still struggling to put fans in the seats.
Vikings and Jaguars fans have clearly had it, despite the fact that both teams made deep playoff runs last year.
Tennessee fan re: Jacksonville crowd RT @kevinpostmusic: @[me] @Titans win in Jax. Too bad no one was there to see it. #AFCSouth pic.twitter.com/jFUIeDtkDC

— Empty Seats Galore (@EmptySeatsPics) September 23, 2018
According to photos, the Vikings also found fewer fans than they may have hoped at U.S. Bank Stadium. The game did not go their way, either, as they were handled by the Buffalo Bills 27-6.
Guy next to me: "God, the stadium looks empty"#vikings @EmptySeatsPics pic.twitter.com/JDEUi4azgp

— Alex Westad (@AlexSCCTV) September 23, 2018
Things looked just as bad for the Houston Texans at NRG Stadium as they lost a close game to the Giants, 27-22.
Fap material for some of my most recent followers RT @svdecaps: Texans fans fed up and it's week 3 @[me] pic.twitter.com/Lb6wDpMA0U

— Empty Seats Galore (@EmptySeatsPics) September 23, 2018
Photos also seem to show a dearth of fans for the Broncos-Ravens game at M&T Bank Stadium in Baltimore where the Ravens took the day 27-1.
Broncos fan at Falcons game #NOvsATL RT @ryaninco1975: @[me] maybe everyone is at the PGA event today. pic.twitter.com/cCf88vM0OR

— Empty Seats Galore (@EmptySeatsPics) September 23, 2018
it's apparent the Falcons were not able to fill seats at Mercedes-Benz Stadium. Hometown fans that did attend suffered as their team lost to the visiting Saints 43-37.
Second quarter update! 50% full? pic.twitter.com/r5gTprjxys

— (@ispencer) September 23, 2018
As predicted . Tons of empty seats at kickoff pic.twitter.com/hudP4NzxCJ

— michael parker (@michaelparker44) September 16, 2018
At press time, the Los Angeles Chargers were struggling as they battled the L.A. Rams at home at L. A. Memorial Coliseum. But photos also noted that fans were less interested in the game.
Chargers-Rams RT @therichreport: Battle for LA, but no one got the memo. @[me] pic.twitter.com/8WaT17T1Sp

— Empty Seats Galore (@EmptySeatsPics) September 23, 2018
Fight for LA pic.twitter.com/5GdkuYIGC3

— NICK (@nickgrodo) September 23, 2018
Follow Warner Todd Huston on Twitter @warnerthuston.
http://feedproxy.google.com/~r/breitbart/~3/se4fNb-ahkg/