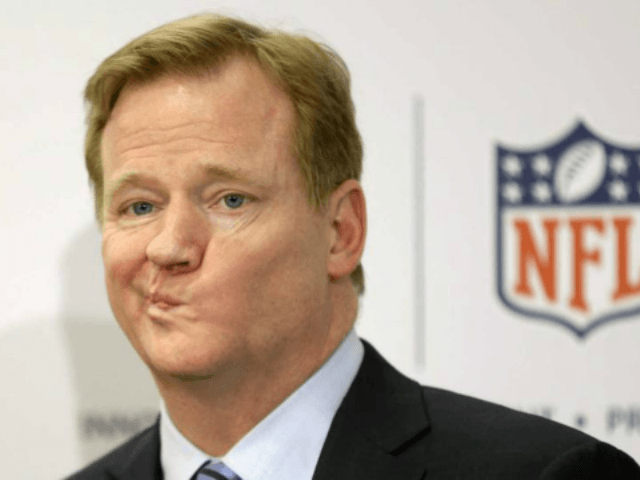 Given the highly politicized nature of NFL ratings, the Week 2 numbers bring good news for both sides. If you desire to see NFL ratings improve, there's good news for you. If you want to see the NFL fade into ratings mediocrity, there's something here for you as well.
According to SportsBusiness Daily's Austin Karp and Sports Business Journal's John Ourand, the NFL's four Sunday broadcast windows improved their ratings mark from last year. However, they were down from where the numbers were in 2016:
Yesterday's 4 NFL windows were up 4% in the overnights: 48.1 total rating points vs 46.3.

— John Ourand (@Ourand_SBJ) September 17, 2018
CBS has had the Week 2 NFL national window in even years recently. 2018 (Pats-Jags): 14.0 overnight rating. 2016 (Colts-Broncos): 13.6 rating. 2014 (Chiefs-Broncos): 14.6 rating

— Austin Karp (@AustinKarp) September 17, 2018
NFL's four-window average yesterday was +4% in overnight ratings compared to Week 2 in 2017. But -5% compared to Week 2 in 2016

— Austin Karp (@AustinKarp) September 17, 2018
As for the Sunday Night Football game between the Giants and the Cowboys, it was a similar story. The rating beat last year's Week 2 SNF mark. But the Cowboys-Giants match-up, scored below last year's number:
13.8 for last night's Giants/Cowboys. Relevant prior year comps below. https://t.co/i1b1qRKDdP

— SportsTVRatings (@SportsTVRatings) September 17, 2018
Like any business, beating what you did in the prior year is always a good thing. However, the NFL is barely clearing their ratings mark from an abysmal ratings season while — in some cases — falling below their performance from two years ago.
So, what to make of all this?
Though it's too early for definitive conclusions, these numbers suggest that NFL ratings may have or be close to, bottoming out. Leaving us with the question of whether the numbers can rebound  to what they were a few years ago?
However, regardless of the television ratings, the NFL's continues to deal with a massive attendance problem. The Week 2 match-up between the Redskins and Colts alone, had 20,000 empty seats.
Follow Dylan Gwinn on Twitter @themightygwinn
http://feedproxy.google.com/~r/breitbart/~3/56qYJupgbok/