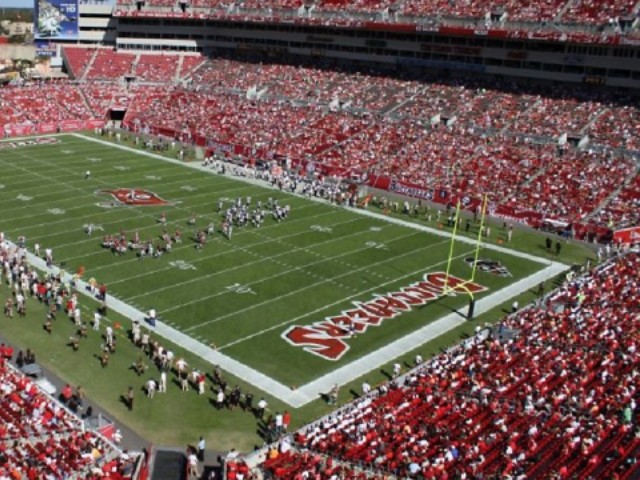 As Week 13 began to wind down on Sunday, it became clear that 13 was still unlucky for getting fans in the seats at some games.
As far as some were concerned, Cincinnati's Paul Brown stadium could have used a few more fans as the Bengals got beat convincingly by the Denver Broncos, 24-10:
Cincinnati #DENvsCIN RT @CraigMowers1: @[me] kickoff at Paul Brown pic.twitter.com/WBjT8RRQTP

— Empty Seats Galore (@EmptySeatsPics) December 2, 2018
Playoff contention elimination fever. pic.twitter.com/QUmkK0iFnV

— Do-Bo (@DonkeyBoner43) December 2, 2018
I'm lonely pic.twitter.com/OPe4CNAt1d

— David Simone (@DavidNSimone) December 2, 2018
Fans, and even at least one sports commentator, thought the Oakland Alameda Coliseum did not exactly fill up for the Raiders when the Kansas City Chiefs came to play:
Kickoff at the Coliseum pic.twitter.com/uqkxvCikIV

— Mitch Holthus (@mitchholthus) December 2, 2018
KC 10, Raiders 0.
7:42 left in first.
Which means it's late enough to suggest all those empty green seats aren't folks still outside tailgating. #RJnow

— Ed Graney (@edgraney) December 2, 2018
According to NFL scout and podcaster John Middlekauff, the Raiders' fans have "tapped out":
People ain't showing my man. There is zero sensationalized. Fans have tapped out

— John Middlekauff (@JohnMiddlekauff) December 2, 2018
The Tampa Bay Buccaneers may have sacked the Carolina Panthers 27-24 at home, but Tampa fans may have wished the visiting Panthers brought more fans to fill the stadium:
Bucs roll easily downfield for a TD on first possession in front of the home "crowd"- 7-0 Tampa early. pic.twitter.com/pd3u3KMBd4

— Scott Fowler (@scott_fowler) December 2, 2018
1:43 left in the 1st Qtr and there are still a ton of empty seats here at Ray Jay for a "Rivalry Game". Smh. #CARvsTB #GoBucs⁠ ⁠ #KeepPounding⁠ ⁠ pic.twitter.com/DhNwgW0HMD

— John Sabol (@John_Sabol) December 2, 2018
When the Baltimore Ravens popped in at Mercedes Benz Stadium to best the Atlanta Falcons 26-16, some noted that the fans were busy elsewhere and one pointed out that soccer seems to get more fans than football:
Is Atlanta officially a Soccer city now? @EmptySeatsPics #BALvsATL pic.twitter.com/l0HVmeb1u8

— Sports Freakshow ⚽🏈🏉Ἴ⚾🏏 (@aussiebeastmode) December 2, 2018
Mercedes-Benz Stadium is literally only 50% full and there are more #Ravens fans than #Falcons fans. #BALvsATL #RavensFlock pic.twitter.com/OJkrVy5fHu

— Joe Polek (@JoePolek) December 2, 2018
Atlanta fans are pissed… a stadium full of empty seats that already been paid for seasonally….. Get y'all shit together for next season @AtlantaFalcons

— Like a heart, I still beat (@EastSideKris) December 2, 2018
Wow empty seats galore at #falcons game

— Spence (@spencecc) December 2, 2018
Finally, at least one fan wondered why there were so many empty seats at Nissan Stadium as the Tennessee Titans hosted the New York Jets:
So many empty seats at the Titans game it looks like a NASCAR race …

— Greg Screws (@gregscrews) December 2, 2018
Follow Warner Todd Huston on Twitter @warnerthuston.
http://feedproxy.google.com/~r/breitbart/~3/PxPn9F2EGDM/