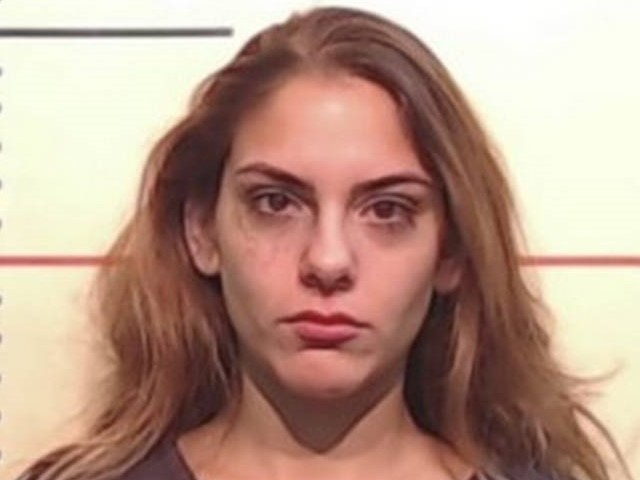 A North Texas bride was upstaged this past weekend in the most unusual way when deputies arrested the wedding photographer after a security guard allegedly caught her having sex with an invited guest.
The suspect, Katherine Leigh Mehta, 26, was hired to document a wedding held at Parker Manor located in the Dallas exurb of Weatherford on Saturday night. However, officials with the Parker County Sheriff's Office said things went awry.
First, the photographer purportedly slipped away with a male wedding guest. A security guard, who was an off-duty deputy with the sheriff's office, interrupted the encounter. According to WFAA, the arrest warrant stated: "He was advised by the wedding party that a female subject [Mehta] had been found having sexual intercourse with a male there."
The document also said the suspect was told her behavior was inappropriate after which she exited the manor and began to yell outside near a water fountain. This time, officers asked her to leave the property, but, instead, she "went to a tree nearby and began to urinate."
Then, deputies placed Mehta into a patrol car. There, she threatened officers as they drove her to the Parker County Jail, according to the affidavit. "Y'all families will be dead by Christmas" and "Y'all daughters are dead," she ranted at the arresting officers, according to the Fort Worth Star-Telegram. Allegedly, Mehta also told deputies:  "My dad is going to find out about this, and y'all are (expletive) dead. D-E-A-D."
Authorities said they noticed a "strong odor of alcohol" on the suspect. At the jail, they searched Mehta and found a bottle of prescription alprazolam in her jacket pocket. This is an anti-anxiety medication often sold under the brand name Xanax, according to WebMD. Police believed Mehta mixed the medicine with alcohol.
Reportedly, Mehta also is a swimsuit model who goes by the professional name Max McIntyre and she regularly posts modeling videos to YouTube and Instagram.
Mehta apparently did not respond on Monday to media inquiries regarding her arrest. WFAA spoke to family members who shared a very different account of what happened on Saturday night. A woman who indicated she was the suspect's sister told them Mehta was given spiked drinks unknowingly and fell ill while working at the wedding.
"She said she went outside, and she said these two men tried to approach her and do inappropriate things," said the woman. "And she said she was yelling and trying to get help, and things got turned around in a negative way."
Parker County Jail records show Mehta faces a felony charge of obstruction or retaliation and public intoxication. On Sunday, she was released from jail on $10,738 bond.
Follow Merrill Hope, a member of the original Breitbart Texas team, on Facebook and Twitter.
http://feedproxy.google.com/~r/breitbart/~3/2u9j2i96DJ8/