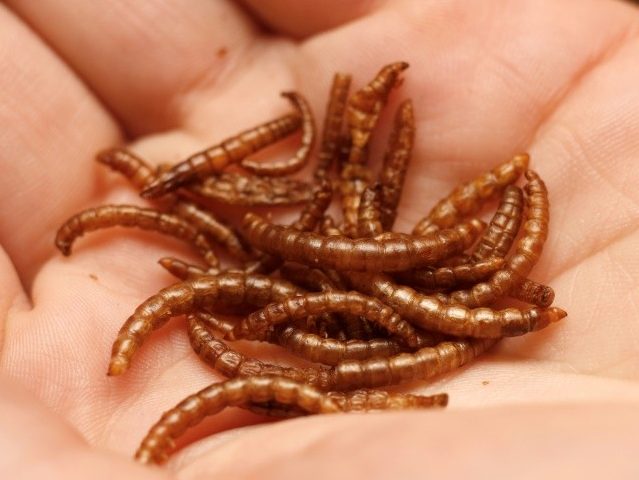 Authorities are on the lookout for a Florida woman who allegedly swiped a package off of a homeowner's porch last Monday, not realizing that she opened a can—or in this case a box— of worms.
Security camera footage of the incident showed the woman allegedly covering the box with a blue tarp before carrying it to a blue minivan waiting in the driveway.
The woman then hopped inside, and the minivan drove away, according to the video.
"You can tell in the video she came up with the blue bag or a tarp or something," Shelly Draves, whose home security system caught the alleged theft on camera, told WFTV. "Just kind of tossed it right over the bag so she obviously didn't even look. She was just looking for packages."
It turns out the package of worms was intended to be dinner for a lizard.
Draves posted on Facebook Monday that the box of 500 superworms was supposed to be food for a bearded dragon:
Other residents in Draves' neighborhood are on alert, and have set up their home surveillance systems in the hopes of catching the alleged thief.
Police say the suspect dumped the box of worms in the trash after she realized the package contained the critters.
A neighbor reportedly recovered the box of worms and returned the package to the owner.
Authorities say the suspect is still at large and could be charged with a felony.
http://feedproxy.google.com/~r/breitbart/~3/IWtUsE-fe8g/