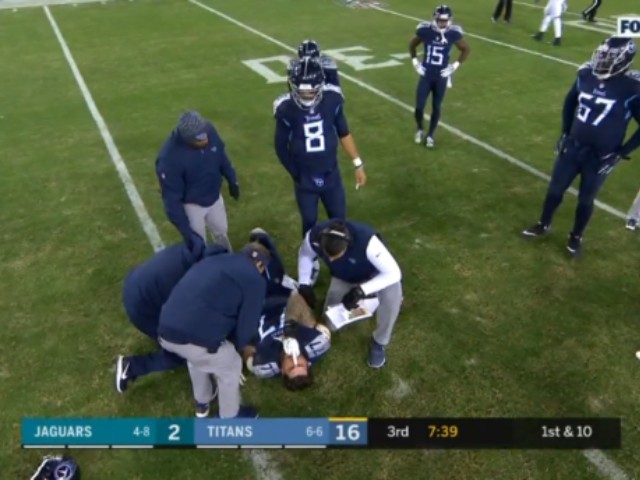 Patients greatly value their privacy, when discussing their ailments with medical professionals. NFL players are not accorded such privacy because their injuries occur in public.
Still, despite not having a reasonable expectation of privacy, some players can become quite annoyed when prying eyes come to view them in their vulnerable state.
Take Tennessee's Taylor Lewan, for instance. On Thursday Night Football, Lewan lay on the field after suffering an apparent shoulder injury. Soon after the NFL's omnipresent sky cam came to look in on the star left tackle. Lewan noticed the sky cam, and promptly gave it the "bird:"
Maybe this wasnt intentional, but it sure looked like Taylor Lewan looked at the skycam and gave it a middle finger. pic.twitter.com/ULVmzgAIru

— Cork Gaines (@CorkGaines) December 7, 2018
Lewan is known as one of the more — expressive — players in the league. He returned to action shortly after "saluting" sky cam.
The Titans defeated the Jags, 30-9.
Follow Dylan Gwinn on Twitter @themightygwinn
http://feedproxy.google.com/~r/breitbart/~3/hysbGC4UgGc/