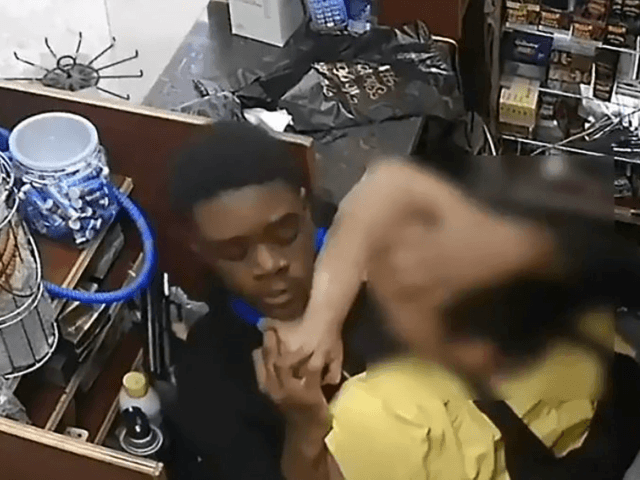 A deli clerk in the Bronx wrestled the gun away from a would-be robber Monday and everything was caught on surveillance video.
CBS New York reports that the deli clerk, 38-year-old Mina Farag, did what he had to do once face-to-face with the armed suspect, whom the New York Police Department believes was in his 20s.
Farag said suspect raised suspicion the moment he walked into the store. He said, "He was like going around the store. His bag was open. In the beginning I thought he was trying to take something from the store."
Then the suspect allegedly came behind the counter and confront Farag with a handgun.
Farag said, "He showed me his gun and said, 'Give me money.' I tried to calm him down. I told him the money's right there. Once he tried to grab the money, I grabbed his hand with the gun with my two hands."
The surveillance video shows other customers enter as Farag and the suspect fought over the gun, but no one came to Farag's aid.
Police say the suspect fled the deli without getting any money. "He was wearing a black hooded sweatshirt and a black backpack."
AWR Hawkins is an award-winning Second Amendment columnist for Breitbart News, the host of the Breitbart podcast Bullets with AWR Hawkins, and the writer/curator of Down Range with AWR Hawkins, a weekly newsletter focused on all things Second Amendment, also for Breitbart News. He is the political analyst for Armed American Radio. Follow him on Twitter: @AWRHawkins. Reach him directly at awrhawkins@breitbart.com. Sign up to get Down Range at breitbart.com/downrange.
http://feedproxy.google.com/~r/breitbart/~3/Y46e2xonPWA/