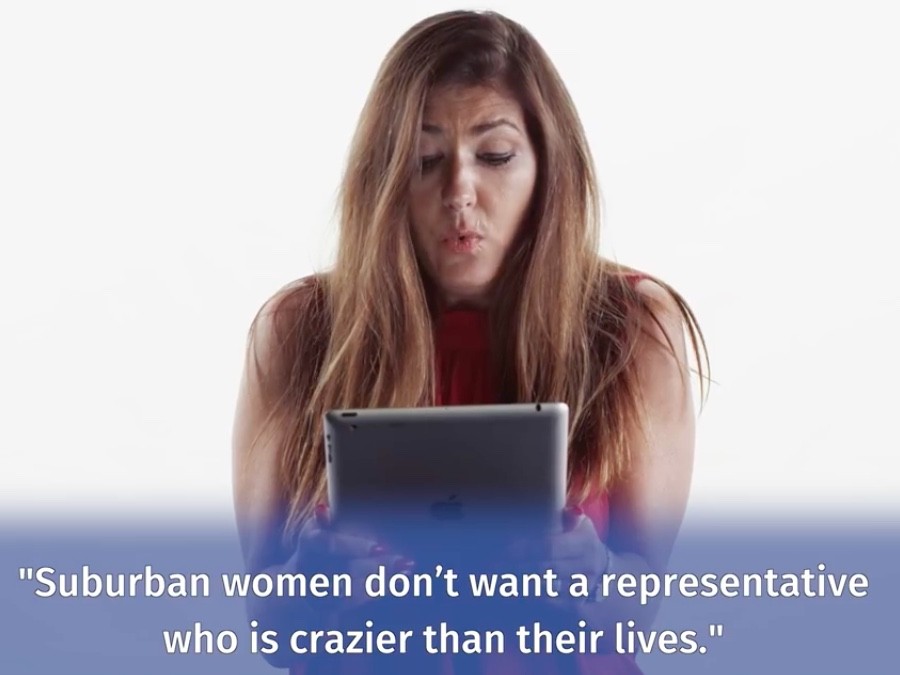 Democrat Sean Casten has tried to make President Donald Trump's rhetoric a problem for incumbent Rep. Peter Roskam (R-IL) in the 6th congressional district of Illinois. But Roskam has turned the tables in a new video ad.
The "Sean Casten's Mean Tweets" ad consists of residents of the district simply reading aloud things the Democrat has said on Twitter and in other forums. It follows the style of comedian Jimmy Kimmel — and is brutally effective.
In one part of the video, an African-American woman reads Casten's comment that the 6th district is a "socially liberal district that has a lot of white people who don't like to pay taxes." In another, a woman reads a Casten comment likening abortion to gall bladder surgery. In another, a woman reads Casten urging "more sex on trains."
The ad earned recognition from Axios as its latest "Ad of the Week," the local Du Page Policy Journal noted.
Casten's rhetoric has landed him in hot water before. In August, he was caught on tape declaring that President Trump and the late Al-Qaeda terrorist leader Osama bin Laden "have a tremendous amount in common."
Roskam called out Casten's hypocrisy in a meeting with the Daily Herald editorial board: "The irony is: Sean, who is Donald Trump's biggest critic, is ironically emulating him insofar as he's advocating the politics of ridicule. He added: "And the proof of that is [Casten] calling Republicans a party of deplorables. He's retweeted that. He's called Republican donors morons."
Roskam has represented his district since 2007. He is considered one of the most pro-free market Republicans in the House, and is also one of the most pro-Israel members of Congress.
Casten's positions — including "universal" health care, and hostility to private schools — are typically left-wing.
Joel B. Pollak is Senior Editor-at-Large at Breitbart News. He is a winner of the 2018 Robert Novak Journalism Alumni Fellowship. He is also the co-author of How Trump Won: The Inside Story of a Revolution, which is available from Regnery. Follow him on Twitter at @joelpollak.
http://feedproxy.google.com/~r/breitbart/~3/1k7wgAxTAYA/