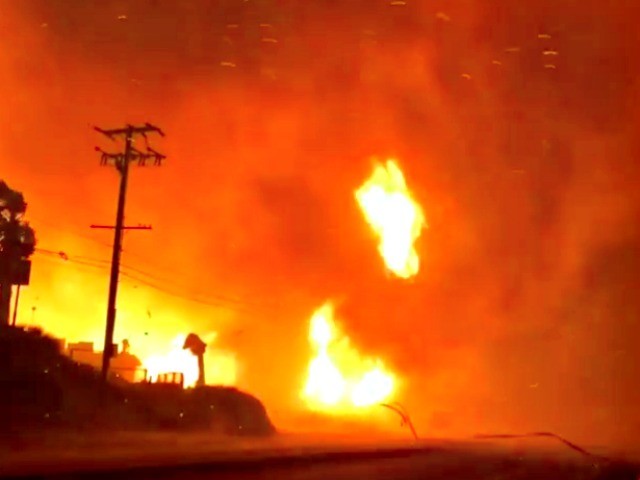 Karen Foshay, a KCET-TV journalist reporting on the Woosley Fire blazing through parts of Southern California, came face to face Friday evening with a "firenado," calling the encounter among the most "terrifying" events she has ever experienced.
"Let's get out of here," someone is heard urging as the firenado formed along the Pacific Coast Highway in Malibu, the video shared to Instagram shows.
State authorities confirmed Saturday that the wildfire has burned 109 square miles both north and east of Los Angeles, putting homes of various Hollywood celebrities in harm's way, according to the Associated Press. Officials ordered mandatory evacuations of 250,000 people in the area as 150 homes were destroyed by the fire in Thousand Oaks and Malibu.
Northern California's Camp Fire claimed the lives of 23 people as of Saturday after Butte County Sheriff's office discovered the remains of 14 others. The fire, growing in excess of 105,000 acres, is the most destructive in modern California history, according to the state's Department of Forestry and Fire Protection.
http://feedproxy.google.com/~r/breitbart/~3/wnk6VypUb6g/