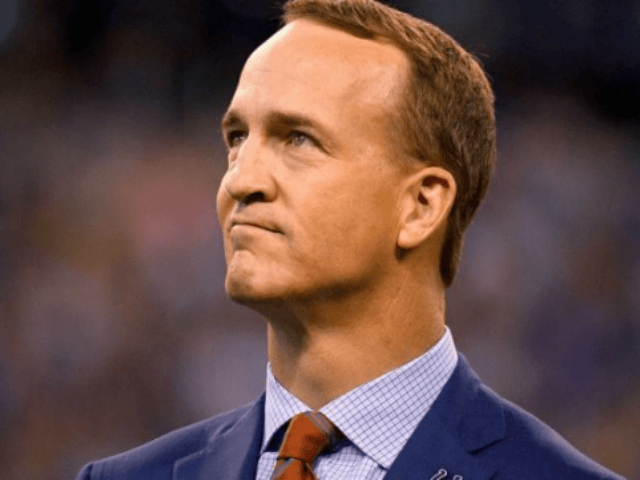 Oct. 9 (UPI) — Peyton Manning got in some jabs at Drew Brees in a video posted by the Denver Broncos after the New Orleans Saints quarterback broke his passing yards record.
The Broncos posted the congratulatory footage on Monday night during the Saints' 43-19 win against the Washington Redskins. Brees passed Manning's all-time mark of 71,940 passing yards with a 62-yard touchdown pass to Tre'Quan Smith at the 2:46 mark in the second quarter.
He finished the night with 363 yards and three scores, while completing 26-of-29 passes in the victory.
"I don't think it could've happened in any better fashion than it did," Brees told reporters. "To have in that moment with my teammates on the field, the offensive line, I mean, it played out even greater than I could've imagined."
"I tried to rehearse this scenario in my mind this week just so I could really focus on the game, but to have that moment with Sean [Payton] and Mr. [David] Baker from the Hall of Fame, then my boys and my wife, Brittany, and my daughter, Rylen, it was incredible."
Brees also has 499 passing scores during his decorated career, one behind Tom Brady and nine behind Brett Favre. Manning also leads that list with 539 scores. The former Indianapolis Colts and Broncos gunslinger set the all-time passing yardage mark in 2015 while playing for the Broncos against the Kansas City Chiefs.
The Broncos' video began with someone telling Manning: "Peyton F.Y.I., Drew Brees just broke your record."
Manning also preemptively congratulated Brees for the touchdown record, saying he didn't have time to keep doing the videos to congratulate the Saints star because he was "busy."
Brees has a shot to move up the ranks in the touchdown record category when the Saints return from a Week 6 bye to face the Baltimore Ravens on Oct. 21 in Baltimore.
http://feedproxy.google.com/~r/breitbart/~3/DqI31tU9aHQ/