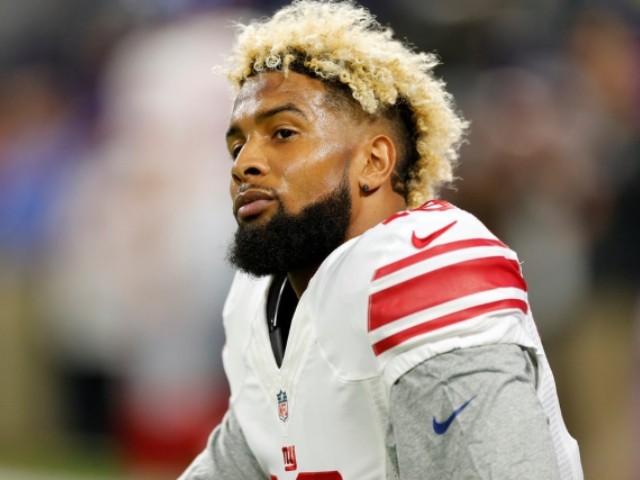 It's playoff time in the NFL. Which means quarterbacks are connecting with their star wide receivers on the most important and dramatic passing plays of the NFL season.
That is, unless you're a team that didn't make the playoffs, like the New York Giants. In that case, your star wide receiver is catching passes from a chimpanzee.
Giants WR Odell Beckham Jr. posted video to his Instagram account on Saturday, of him playing football with a chimp and young lion.
#Giants WR Odell Beckham Jr. posted videos of himself playing football with a chimp & a large jungle cat on his Instagram story today pic.twitter.com/CKwAiQmCtg

— Kevin Boilard (@247KevinBoilard) January 5, 2019
The chimp's throw was clearly on the money. But how about that celebration after the chimp caught the ball? If we see NFL receivers do the two-fisted pound the ball celebration this year, we'll know where they got it from.
Follow Dylan Gwinn on Twitter @themightygwinn
http://feedproxy.google.com/~r/breitbart/~3/X4wFWOZq5To/