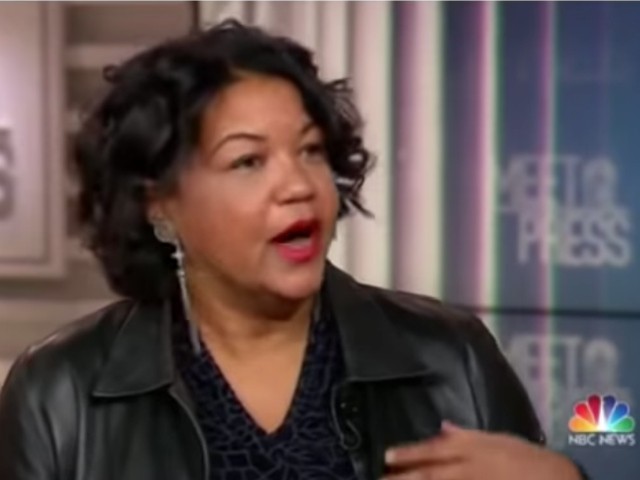 A reporter from the New York Times publicly advocated hysteria over climate change on Meet the Press Sunday, saying that panicking is the proper response to global warming.
Helene Cooper, Pentagon correspondent for the Times, told host Chuck Todd, "I actually think we should be hysterical" about climate change.
"I think anybody who has children or anybody who can imagine having children and grandchildren, how can you look at them and think this is the kind of world that through our own inaction and our inability to do something, that we're going to leave them?" she said:
Ms. Cooper's advocacy for hysteria, defined by Webster as "overwhelming or unmanageable fear or emotional excess," followed on an attempt by guest Danielle Pletka of the American Enterprise Institute to put the question of global warming into perspective in a call for more rational discourse on the subject.
"We need to also recognize that we just had two of the coldest years, the biggest drop in global temperatures that we've had since the 1980s, the biggest in the last 100 years", Pletka said. "We don't talk about that because it's not part of the agenda. The United States has been dropping in CO2 emissions since we pulled out of Paris."
"There are actually good things that are happening," Pletka added. "We are not using dirty coal anymore. It's the Europeans who are using dirty coal. There actually is some corporate leadership on this."
"Yes, we need to deal with these problems. Yes, we need to mitigate the things we see. But we shouldn't be hysterical," she proposed.
It was this last suggestion that set off Ms. Cooper, moving her to call for hysteria.
Climate change skeptics often suggest that the mainstream media have embraced irrational climate panic. Once in a while, media personalities let down their guard and admit that the skeptics are right.
Follow Thomas D. Williams on Twitter Follow @tdwilliamsrome
http://feedproxy.google.com/~r/breitbart/~3/bIkQ-fDAoT4/