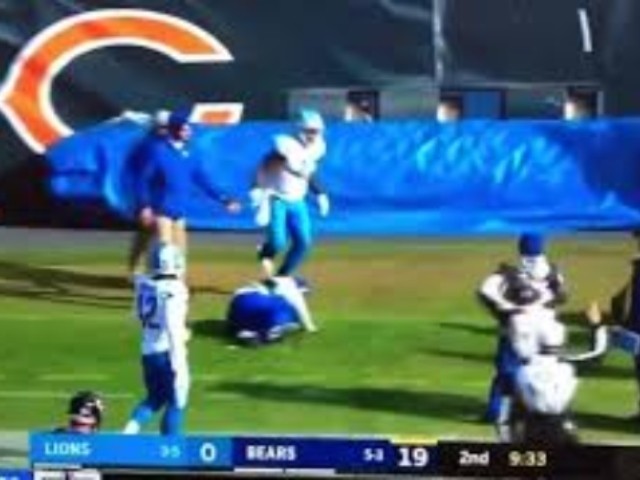 There are so many professionals who do their work in or near harm's way, and never get the attention or appreciation they deserve.
It's with that in mind, that we turn our attention to the ball boys of the NFL.
During the Bears-Lions game at Soldier Field on Sunday, a Lions defender slung Bears QB Mitchell Trubisky into a ball boy on the sidelines. The result of which…well just see for yourself.
Man Down! Way to take the contact and get the flag pic.twitter.com/ZSXthvyOzO

— Big Cat (@BarstoolBigCat) November 11, 2018
Full credit must be given to the ball boy bouncing back up after that one. The Bears, meanwhile, are in the process of bouncing the Lions, 34-10.
Follow Dylan Gwinn on Twitter @themightygwinn
http://feedproxy.google.com/~r/breitbart/~3/7Ewgfpt-Tik/