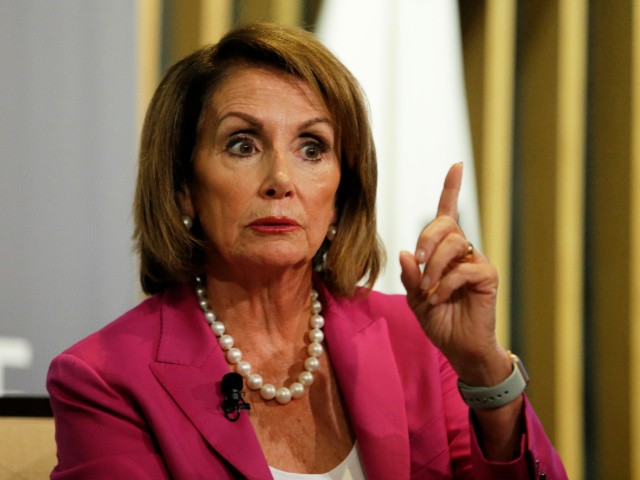 During a Tuesday night debate between Democrat Antonio Delgado and Republican incumbent John Faso, Delgado said he would not accept Nancy Pelosi's endorsement.
"Mr. Delgado, would you accept Nancy Pelosi's endorsement if she offered it to you before the election," asked one of the debate moderators.
Delgado responded with a simple and stern "No."
While rejecting Pelosi's endorsement, Delgado – Harvard lawyer, rapper, Rhodes scholar – has accepted $14k from Pelosi ahead of the Nov. 6 election.
Delgado is part of a long list of Democrats seeking office who have distanced themselves from former House Speaker Pelosi.
A poll released on Monday revealed Faso having a narrow lead of one point over Delgado.
Former Vice President Joe Biden is set to join Delgado at a Kingston rally on Friday.
http://feedproxy.google.com/~r/breitbart/~3/fm70-ftdykM/