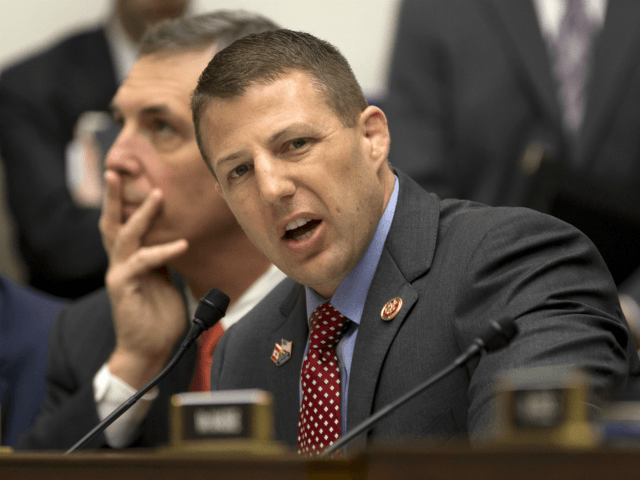 Rep. Markwayne Mullin (R-OK), one of two Native Americans serving in Congress, ripped Sen. Elizabeth Warren (D-MA) in an interview with Fox & Friends Tuesday morning for grossly overstating her Native American heritage after a DNA test revealed the progressive lawmaker possesses, at most, 1/64 Mesoamerican linage.
A partial transcript is as follows: 
AINSLEY EARHARDT: Are you offended with [Warren] using her alleged Native American heritage to try to win elections?

MARKWAYNE MULLIN: I don't know if I would say 'offended,' but it is extremely disappointing. She's out there claiming that she's Native American just because she's from Oklahoma. There was a 2014 scientific study and they said that the average European American walking around is .18% Native American and she's half of that. The idea that she continues to double-down on this lie is the most disgusting thing to me. It's the fact that she's in the public eye and she continues to use this. What she's trying to do it is put this to bed so she can run against President Trump in 2020 and it is backfiring on her. I'm glad to see it. What she needs to do is come out and apologize to all of us.

STEVE DOOCY: There is no tribal affiliation and that really bugs you.

MULLIN: It does. The idea that she's trying to claim the Cherokee, for one, and look, every time she's told this story we've come out and actually proved that the story is not even true. Instead of her coming out and apologizing to the American people and say she misspoke like any true leader would, what she ends of doing is doubling down on this. It's gotten to the point that it's disgusting to me and the rest of Native Americans especially those of us inside Cherokee Nation. We're not trying to play politics here either. The facts are what they are.
http://feedproxy.google.com/~r/breitbart/~3/S4qlhY7tuN8/