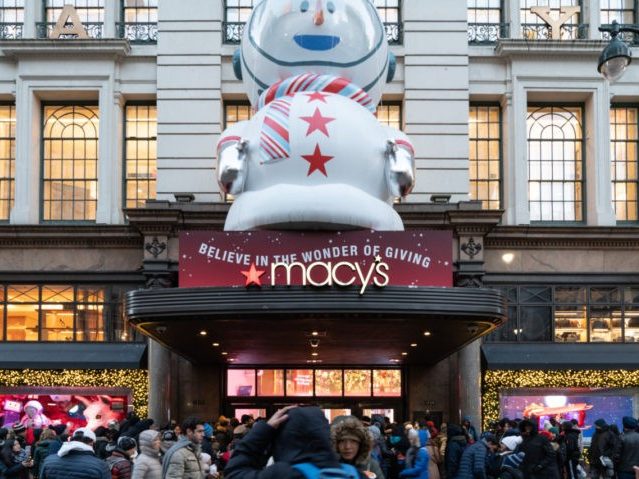 Macy's online Black Friday traffic has been "terrific" and traffic in its stores is "better than last year," according to its chief executive.
In an interview with CNBC, Macy's chief Jeff Gennette said it looks like "really strong start to the holiday shopping season. Customers showed up early online. And when we opened up our stores at 5:00, they were there. So they were responding to all the great values. And I also saw it in our competitors in walking around last night. It looks to be a strong start for the holiday season."
Macy's, which operates approximately 690 department stores, is a considered an important bellwether for the U.S. retail industry.
In an interview with Bloomberg, Gennette said that "cold weather products" were selling especially well thanks to the particularly cold weather in many parts of the country.
"It is a great consumer spending environment, record low unemployment and consumer confidence is high," Gennette said on Bloomberg.
Consumer sentiment slipped a bit in November following the midterm elections. Despite the dip, however, consumer confidence remains very strong and should support strong spending in the 2018 holiday spending.
http://feedproxy.google.com/~r/breitbart/~3/s1YNgTvVxLA/