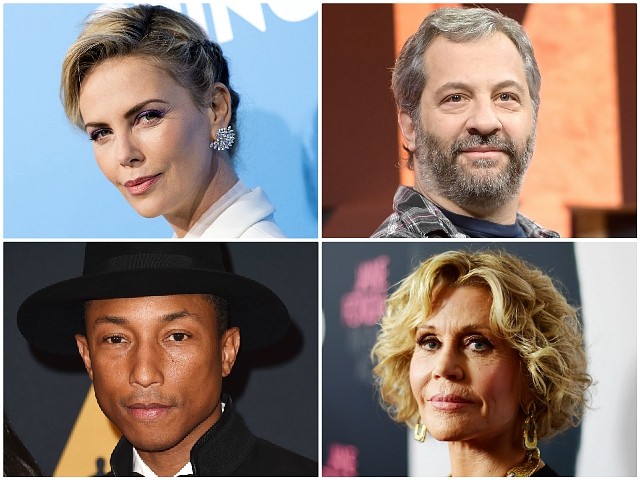 A slew of left-wing Hollywood celebrities, including Judd Apatow, Debra Messing, and Alyssa Milano, are set to co-host a get out the vote "Telethon for America" on the eve of the midterm elections.
Variety reports that Julia Louis-Dreyfus, Charlize Theron, Jane Fonda, Pharrell Williams, Chelsea Handler among many other celebrities will be participating in the event.
Indeed, several of the stars participating in the "Telethon for America" have expressed their intention to elect Democrats and stop President Trump's agenda.
Judd Apatow held a fundraiser for Texas Democrat Beto O'Rourke in September, and has declared that Trump is a "Nazi." Jane Fonda, who has been so affected by Trump's America that she is having trouble breathing, recently declared that people are "woke" ahead of the midterms. Charlize Theron will also take part, as she has apparently not yet left the United States. Williams, an early Hillary Clinton supporter in the 2016, said last year that the real "enemy" of America lies within the United States.
Check out the telethon in the live stream above.
http://feedproxy.google.com/~r/breitbart/~3/_Yw_TEL3ULw/