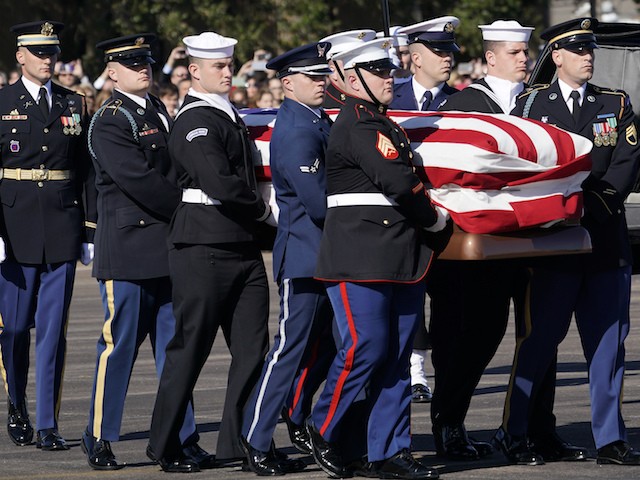 Watch the Capitol memorial service honoring the late President George H.W. Bush on Monday evening, beginning at 5:00 p.m. EST.
The former president will lie in state in the Capitol rotunda as the Bush family, Vice President Mike Pence, members of Congress and other members of President Donald Trump's administration will attend the service to honor his life and service.
Vice President Pence, Speaker Paul Ryan, and Senate Majority Leader Mitch McConnell will deliver eulogy speeches to honor Bush.
The rotunda will be open to the public beginning at 7:30 p.m. EST to allow the public to pay their respects.
http://feedproxy.google.com/~r/breitbart/~3/dVinEHtgtyg/