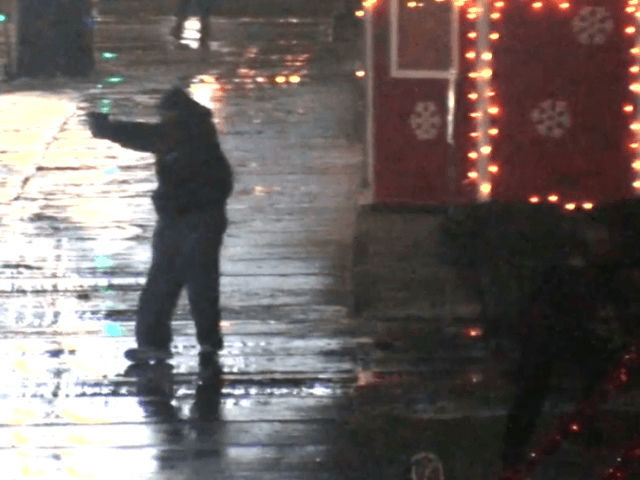 A kidnapping suspect with multiple warrants opened fire on Ogden, Utah, police Friday and was quickly killed with a head shot.
The Salt Lake Tribune reports that the suspect, 37-year-old Richard Galvan, "held a woman he had previously dated hostage for much of the day before abandoning her minutes before his fatal confrontation with police."
Ogden police Chief Randy Watt said the woman awoke to Galvan in her home and that he shifted between "homicidal and suicidal" talk while holding her. Later in the day he forced her to drive him to the downtown area, where he got out of the car and walked away from the woman.
The woman sped off, found an officer, told him of the kidnapping and warned him that Galvan was armed in the downtown area.
Police were able to locate Galvan on surveillance cameras and when an officer approached, Galvin turned away then quickly spun around and opened fire. Galvan missed and was immediately shot in the head, thereafter collapsing lifelessly to the ground.
After the incident, Ogden police explained Galvan was carrying a .45 caliber pistol, and that he told his kidnap victim he had the gun in order to protect himself from police.
AWR Hawkins is an award-winning Second Amendment columnist for Breitbart News, the host of the Breitbart podcast Bullets with AWR Hawkins, and the writer/curator of Down Range with AWR Hawkins, a weekly newsletter focused on all things Second Amendment, also for Breitbart News. He is the political analyst for Armed American Radio. Follow him on Twitter: @AWRHawkins. Reach him directly at awrhawkins@breitbart.com. Sign up to get Down Range at breitbart.com/downrange.
http://feedproxy.google.com/~r/breitbart/~3/7oAyC9fybpc/