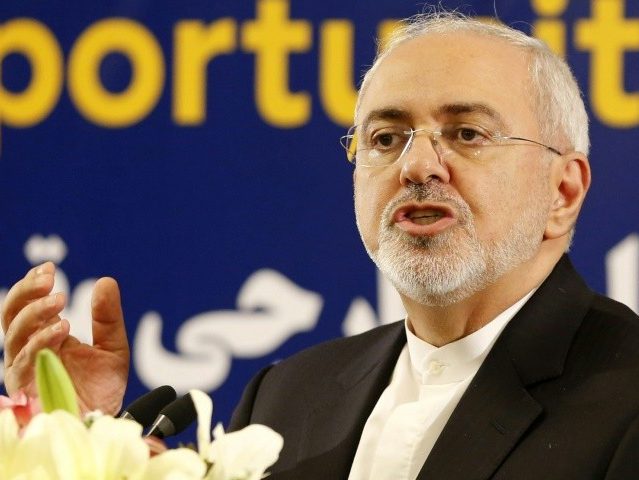 Iran's Foreign Minister Mohammad Javad Zarif used a CBS interview on Sunday to acknowledge the Holocaust before saying it is no justification for what he called "an apartheid policy in Palestine."
"… a huge number of people died – a huge number of innocent people who died," Zarif said to John Dickerson of CBS' "Face the Nation".
"But – it does not justify depriving others of their homeland. It does – it does not justify building settlements in the territory of other people," Zarif claimed.
"It does not justify violating on mass the rights of Palestinians. The Holocaust cannot be used as a justification for apartheid policy in Palestine," he said.
Zarif chose the same interview to hit back at Israeli PM Benjamin Netanyahu and his claim of an Iran "atomic warehouse" near Tehran.
"He's just trying to find a smokescreen," Zarif said, dismissing the claim as a "nonsense."
"He's been making allegations about Iran since 1992," Zarif said. "In 1992, according to him, we were supposed to have finished making a bomb in about five years. In 1996 still five years. So he's been on the record – even testifying before Congress – that Iran is about to make a nuclear weapon."
"The previous allegations that Netanyahu made have been investigated by the IAEA [International Atomic Energy Agency] and have been rejected," Iran's top diplomat alleged. "He's been wrong about the previous allegations and he's wrong about this one… They are nonsense."
Zarif was referencing last week's allegations by Mr. Netanyahu that Iran has a secret nuclear facility. Israel's leader also hit out at the International Atomic Energy Agency (IAEA) for its failure to launch a probe following Israel's April unveiling of the Iranian nuclear program archive.
Speaking to the U.N. General Assembly, Mr. Netanyahu said Israeli spies had located "a secret atomic warehouse for storing massive amounts of equipment and material from Iran's secret nuclear weapons programme," proof, he asserted, that Iran had not ended its nuclear program.
"Iran has not abandoned its goal to develop nuclear weapons. … Rest assured that will not happen. What Iran hides, Israel will find," he added.
Follow Simon Kent on Twitter:

Follow @SunSimonKent

or e-mail to: skent@breitbart.com



http://feedproxy.google.com/~r/breitbart/~3/JVEwwojVOGA/