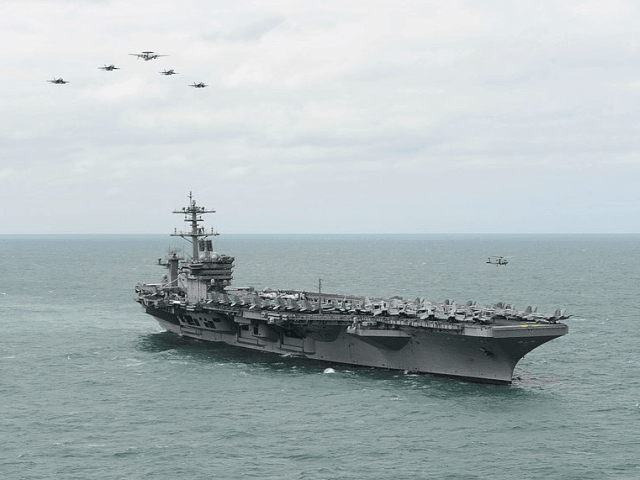 A close maritime encounter between the Iran Revolutionary Guard's navy and the USS Theodore Roosevelt earlier this year was captured on video, according to Iran's Press TV service.
PressTV's website records the clash as happening on March 21 in the strategic Strait of Hormuz in the Persian Gulf.  The agency says the video was aired Saturday as part of a documentary.
The footage is likely meant as a show of strength amid new U.S. sanctions on Iran and the Trump administration plans to bring Iranian oil exports down to zero and further contests the disputed passageway for nearly a third of all oil traded by sea.
In the video, IRG speedboats close the U.S. carrier as sailors tell the Americans over radio communication to "keep well clear."
Guard patrol boats also warn the Americans to "refrain from the threat or use of force in any manner."
AP contributed to this report.
Follow Simon Kent on Twitter:

Follow @SunSimonKent

or e-mail to: skent@breitbart.com



http://feedproxy.google.com/~r/breitbart/~3/i4xfQ-5bb4s/