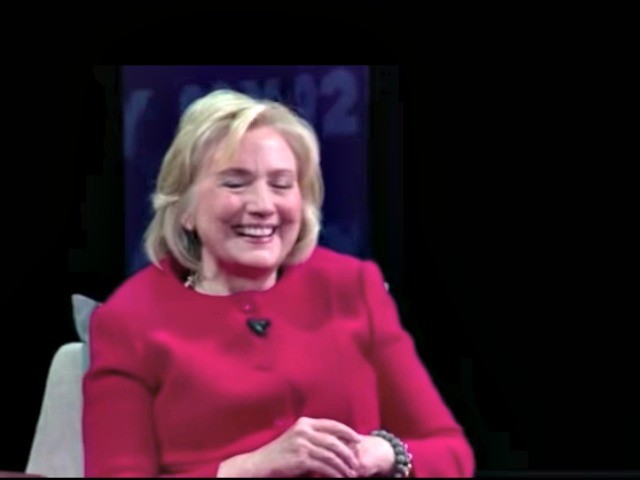 Twice-failed presidential candidate Hillary Clinton joked during a Q&A session with Recode's Kara Swisher on Friday evening that African-Americans, such as Sen. Cory Booker (D-NJ) and former Attorney General Eric Holder, "all look alike."
"The Democratic Party is a much more diverse political party, attracting people who are African-American, Latino, LGBT, whatever the reason why people feel more comfortable where they are taken in, where they are included as part of a political movement or party," Clinton told Swisher about the difference between the Democrat and Republican Party.
"And I don't think it's politically correct to say we value that. And I don't want to go around insulting people," the former secretary of state continued before the Recode Decode conference-goers at New York City's 92nd Street Y. "I don't want to paint with a broad brush every immigrant is this, every African-American is that, every, you know, other person with different religious beliefs or whatever. That's childish."
Swisher asked Clinton for her thoughts on Holder's call for Democrats to be more combative towards Republicans, but misattributed the former Obama official's remarks to Booker.
"What do you think of Cory Booker saying 'kick them in the shins,' essentially" asked Swisher.
"Well, that was Eric Holder," Clinton replied.
"Yeah, I know they all look alike," joked Clinton, who was met with roaring laughter from the crowd.
"No they don't," Swisher shot back, adding sarcastically, "Oh, well done,"
http://feedproxy.google.com/~r/breitbart/~3/OJ1w5F90iVk/