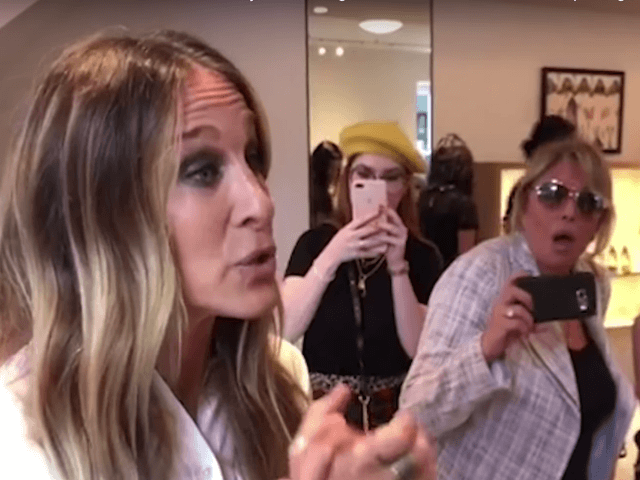 Sex and The City actress and shoe designer Sarah Jessica Parker had her New York City shoe store opening crashed by anti-fur activists who slammed her and her husband, Matthew Broderick, for wearing fur.
In the altercation, video footage obtained by the Daily Mail showed a group of animal rights activists arriving at Parker's store opening and confronting her directly.
"How do you feel about rocking fur in every single one of your coats?" one of the activists told Parker. "no compassion at all, your last winter coat had a fur trim."
Sarah Jessica Parker tried reasoning with the activists, saying "I am a compassionate person."
"So you're going to tell your husband and all the coyotes that get trapped and killed for fur coats as well?" the activists responded to Parker.
That's when the group of activists began chanting "Fur trade! Death trade!" in the store.
"Thank you very much. Thanks for coming by," Parker said in response to the chant.
Parker is known for her style as "Carrie Bradshaw" in the iconic HBO television series Sex and The City, often wearing wear fur coats and Manolo Blahnik stilettos.
Anti-fur activists have gained influence in left-wing cities across the country, putting the U.S. fur industry in cities like San Francisco, California out of business entirely by successfully lobbying for a fur ban across the region.
A similar fur ban effort is being attempted in New York City, the fashion capital of the country.
John Binder is a reporter for Breitbart News. Follow him on Twitter at @JxhnBinder. 
http://feedproxy.google.com/~r/breitbart/~3/XRcBAqBYdXo/