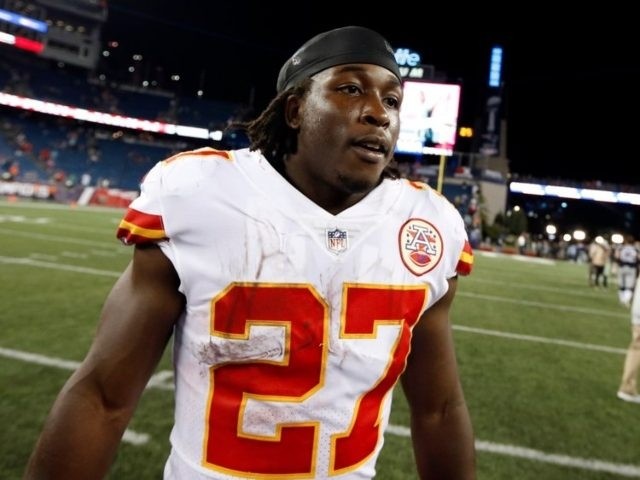 Just when you thought things couldn't get any worse for former Chiefs running back Kareem Hunt, they do. Less than a week after video emerged of the star runner attacking and kicking a woman in a hotel hallway, another video has been released which shows Hunt involved in a nightclub scuffle.
TMZ, who also obtained the hotel video, released the nightclub video Tuesday morning. A video in which Hunt can be seen arguing and being restrained by several men. The footage was taken on January 7th, after Hunt and former NFL player George Atkinson, allegedly beat a 37-year-old man inside the club.
According to TMZ:
In the police report, the man claims the Chiefs players had been partying at the club after being bounced out of the playoffs by the Titans a few hours earlier. The man claims he suffered broken bones and bruises in the attack.

In the video, you can clearly see Hunt being held back by a security guard — while other patrons try to calm him down. We're told Hunt was eventually escorted out of the club.

Neither Hunt nor Atkinson were arrested and no charges were filed. Law enforcement tells us the accuser eventually stopped cooperating with police.
The accuser eventually stopped talking to police and neither Hunt nor Atkinson were arrested, according to TMZ.
Follow Dylan Gwinn on Twitter @themightygwinn
http://feedproxy.google.com/~r/breitbart/~3/x0U4tcu2ZeI/