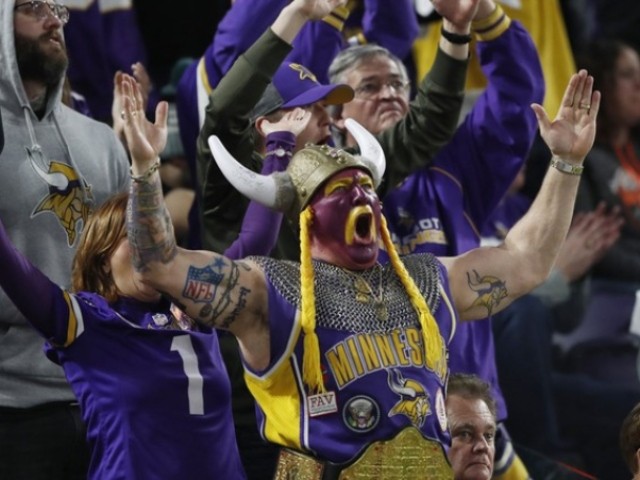 You will respect your elders at Vikings games, and if you don't, your elders will put you in a chokehold. Especially if that elder happens to be a Vikings fan and the younger happens to be a Packers fan.
Proof of this truism came on Sunday Night Football as a significantly older Vikings fan attempted to put a slow-motion sleeper hold on a young Packers fan, who was apparently being too boisterous.
Watch:
The Packers fan seemed more perplexed than alarmed, by his predicament. Which could mean that the entire video is staged. Or the reality of this heated rivalry — fueled by alcohol and and playoff implications — is just so crazy that it might be true.
Follow Dylan Gwinn on Twitter @themightygwinn 
http://feedproxy.google.com/~r/breitbart/~3/mGoLC8ABpM8/