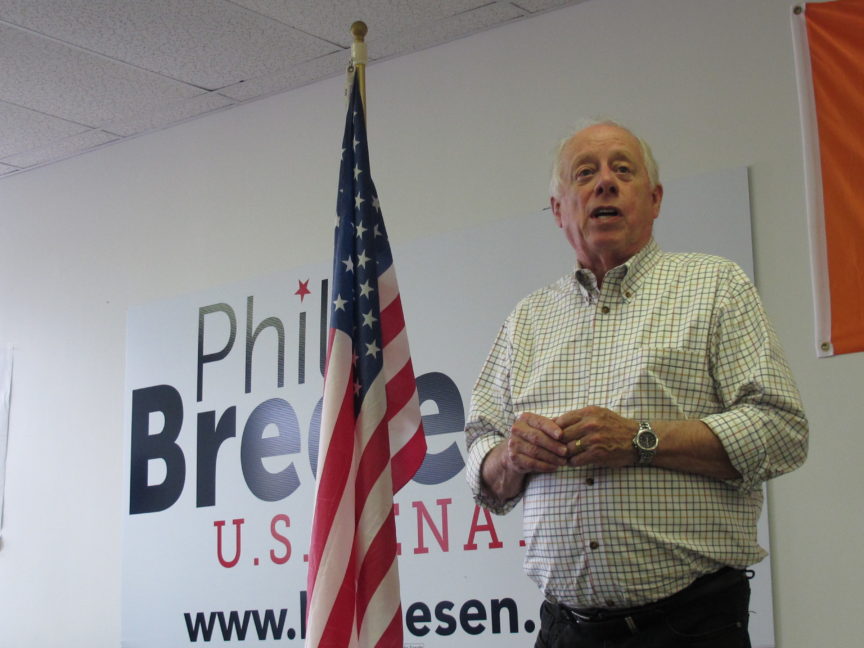 Former Tennessee Governor Phil Bredesen — running against conservative Rep. Marsha Blackburn (R-TN) for the state's open Senate seat — said previously he does not "believe" a border wall is "the right answer" for dealing with illegal immigration to the United States.
In Blackburn's newest ad, Bredesen can be heard telling The Tennesseean that he opposes a border wall along the U.S.-Mexico border, as well as President Trump's constitutional travel ban that temporarily halts immigration from some of the most dangerous regions in the world.
"I don't believe the wall is the right answer," Bredesen can be heard saying in the ad.
Blackburn has been endorsed by Trump and previously told Breitbart News that a border wall is paramount to any deal on immigration.
"It is something that is not just important, I would say it is imperative," Blackburn said of a border wall.
In a Pulse Opinion Research Poll released in April, nearly 45 percent — a plurality — of Tennessee likely voters said they wanted to see legal immigration levels reduced to less than 250,000 admissions a year. Currently, the U.S. brings in more than 1.5 million legal immigrants every year.
http://feedproxy.google.com/~r/breitbart/~3/f9–vCQgeUM/