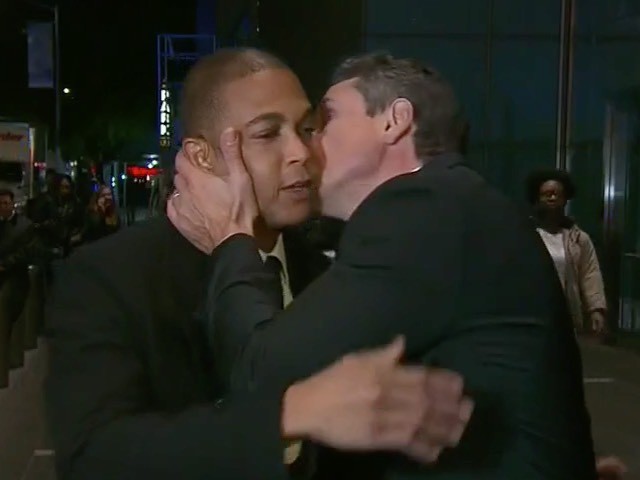 Thursday on CNN, network anchors Don Lemon and Chris Cuomo discussed the bombs sent to Democratic leaders and media members and the White House's response.
In the wake of the bomb scare, White House Press Secretary Sarah Huckabee Sanders criticized CNN for its negativity.
"Sarah, sit down," Lemon said of Sanders' response.
"She's the press secretary," Cuomo stated. "She says, the president said that no act of violence like this should be tolerated, and then you call him out instead of calling for unity. How dare you do that? You know, look, all of you guys have to make your own lot. I talk to you guys in the White House about this on a regular basis, what you ignore, what you empower and you are part of the same message."
Lemon responded, "I'm glad you're here. I'm glad Jeff Zucker is here. I'm glad Jeff said what he said. I'm glad Bob the security guy's here. I'm glad Jackie is here. I'm glad Brenda is here. I'm so happy you guys are here because this is life and death. All the folks who are around here, Kevin, all of you guys, I'm so glad you're here and alive today because we could have been mourning you guys."
As Cuomo set to walk off camera, he told Lemon, "I love you, brother."
He then kissed Lemon on the cheek as they embraced.
He added, "Have a good night and a good show."
Follow Breitbart.tv on Twitter @BreitbartVideo
http://feedproxy.google.com/~r/breitbart/~3/eHY2uUe42vc/