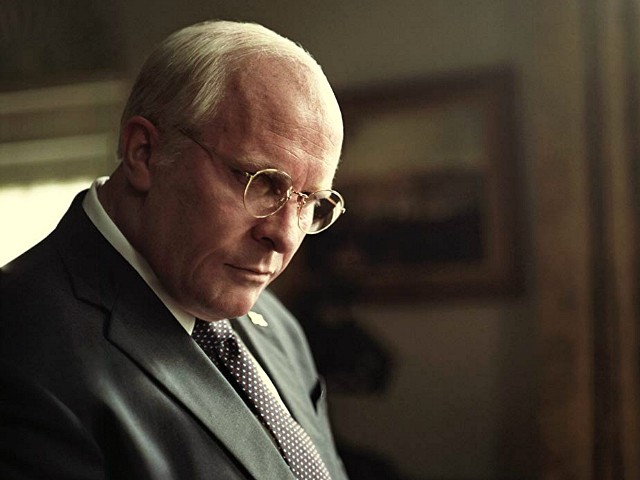 Visuals for director-writer Adam McKay's latest film Vice show actor Christian Bale's transformation into Vice President Dick Cheney.
"Excited to announce the VICE trailer is coming tomorrow morning – a snapshot into Dick Cheney's wild, quiet and shadowy power," McKay tweeted.
Discover the untold true story that changed the course of history forever. Watch the official trailer for #ViceMovie. pic.twitter.com/jFYIlRtiwD

— Vice Movie (@vicemovie) October 3, 2018
Bale's efforts to take on Cheney's persona required gaining 40 pounds, bleaching his eyebrows, and shaving off his hair to emulate the vice president's bald pate, according to Vanity Fair.
See Christian Bale's incredible Dick Cheney transformation in the first photo from #ViceMovie https://t.co/2U2899htYf

— VANITY FAIR (@VanityFair) October 2, 2018
"What Christian Bale really does is he psychologically breaks someone apart and puts them back together again," McKay told Deadline as he was preparing to gear up production on Vice. "I've never seen someone work so hard at it, and it is hard on him, but really amazing to watch. The second I thought of doing the movie, I knew right away, the most exciting person to play him is Christian."
"I wanted Christian Bale to play him before I even started writing the script," McKay insisted.
The comedic biopic centers around the rise of the congressman from Oklahoma who was picked to help George W. Bush find a vice president but ended up taking the job himself for Bush's 2000 campaign for the White House.
Joining Bale is actress Amy Adams as Lynn Cheney and Oscar-winner Sam Rockwell as George W. Bush. Filling out the main cast is Steve Carell as Donald Rumsfeld, Bill Pullman as Nelson Rockefeller, and Tyler Perry as Colin Powell. The film is currently scheduled to open in December.
Follow Warner Todd Huston on Twitter @warnerthuston.
http://feedproxy.google.com/~r/breitbart/~3/dB-DencyaMI/