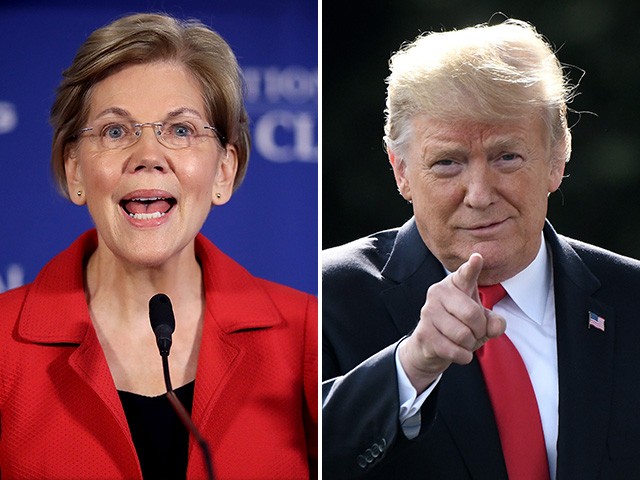 Senator Bill Cassidy (R-LA) described Elizabeth Warren's (D-MA) claims of Native American lineage as unable to "pass the laugh test," offering his remarks in an interview with Breitbart News Deputy Political Editor Amanda House.
Warren recently released the findings of a DNA test she claims to have had, framing the ostensible analysis as evidence of her repeated claims of possessing Native American ancestors.
Breitbart News reported on Warren's claimed DNA analysis: "According to Warren's own DNA test, she has, at best, 1/64th Native American ancestry, but it could also be as low as 1/1,024. Percentage-wise, she can claim somewhere between 0.1 percent to 1.56 percent Native lineage."
Cassidy said, "I like Elizabeth, but when your proof that you're Native American is that six or ten generations ago, maybe you had an ancestor, it doesn't pass the laugh test, and I'm kind of surprised that she came out with it. I did notice that some of the mainstream media kind of [said], 'Oh, yeah. We've now proven it.' I like Elizabeth, so I'm not picking at her, but I am saying that it was really, to me, it was, President Trump could not have arranged it better."
Sen. Lindsey Graham (R-SC) joined his Republican colleague in dismissing Warren's claims of connection to Native Americans, saying, "I'm going to take a DNA test. … I've been told that my grandmother was part Cherokee Indian. It may all be just talk. But you're going to find out in a couple weeks. Because I'm going to take this test… The results are going to be revealed here. … But she's less than .1 of 1%. I think I can beat her."
President Donald Trump has repeatedly mocked Warren as "Fauxcahontas."
Follow Robert Kraychik on Twitter at .
Follow Amanda House on Twitter and Instagram at @amandaleehouse.
http://feedproxy.google.com/~r/breitbart/~3/ThMZoNx1yjY/