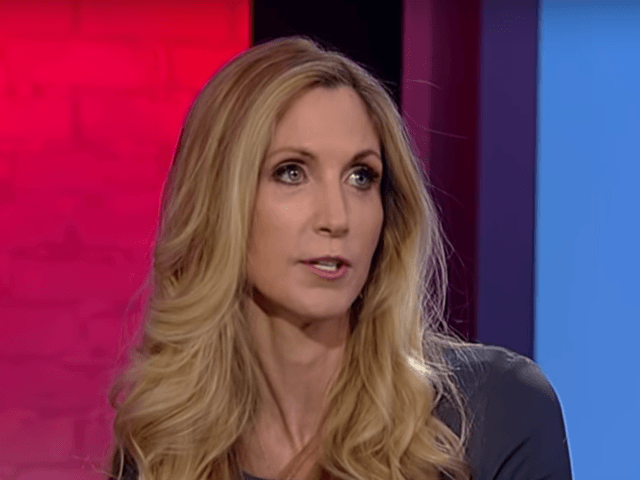 New York Times best-selling author and populist conservative columnist Ann Coulter says President Donald Trump's biggest mistake is "giving into the Mitch McConnell agenda" of tax cuts and military spending.
During an interview with Fox News's Jesse Waters, Coulter said Republicans in Congress should be adopting the Trump agenda of immigration restrictionism rather than the president adopting the GOP's old agenda of tax reform.
Coulter said:
By large, I think the mistake of the Trump administration so far is Trump giving into the Mitch McConnell agenda, rather than the other way around. McCain couldn't win — I mean the way the country's been changed by immigration. [Emphasis added]

McCain couldn't win, Romney couldn't win. Trump won. So why don't Republicans in Congress think "Oh, this guy knows how to do it. Let's be like him. Let's pass funding for the wall and get the Democrats to vote against it." [Emphasis added]

No, they go straight back to the old Republican playbook, tax cuts, military spending, continue the various wars we have around the universe. [Emphasis added]
House Majority Leader Rep. Kevin McCarthy (R-CA) has sought to make the 2018 midterm elections a referendum on Trump's proposed U.S.-Mexico border wall, introducing legislation to fully fund a wall to stop illegal immigration.
Meanwhile, Democrats running for re-election are being advised by consultants to not speak about the immigration issue facing the nation, where more than 1.5 million immigrants are admitted every year, against the will of the majority of the American people.
John Binder is a reporter for Breitbart News. Follow him on Twitter at @JxhnBinder. 
http://feedproxy.google.com/~r/breitbart/~3/jl2Vo4CCVZs/