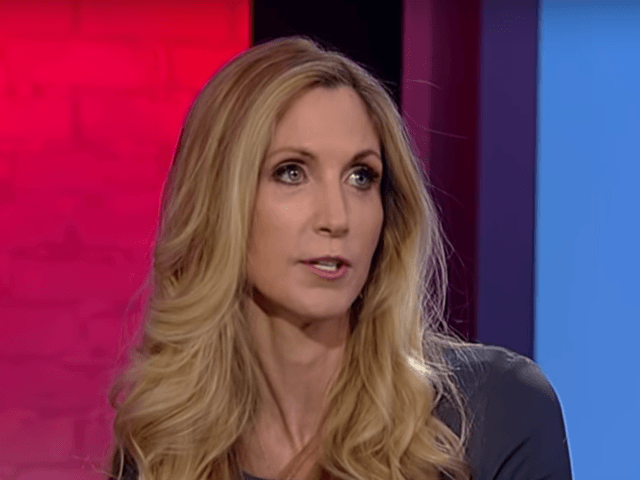 New York Times best-selling author and populist conservative columnist Ann Coulter says a caravan of at least 7,000 Central American migrants are headed to the United States for welfare, not to seek asylum.
During a debate on FOX11 Los Angeles, Coulter said the caravan of previously deported illegal aliens and job-seekers from Central America are merely looking for public benefits rather than asylum, as the establishment media has repeatedly claimed.
Coulter said:
None of these are asylum cases or they'd stop in the first country they get to. The idea of asylum is something like there's a holocaust, there's a potato famine. No this is how these people always live which is why all of different countries want to come to the … biggest welfare state in the world, that is the United States. [Emphasis added]

Dumping poor people on America is not making us better. They are far more likely to be receiving welfare. And that's just your average illegal immigrant and immigrant. [Emphasis added]
Coulter said that if the caravan of migrants were looking for asylum, they would be stopping in Mexico. Instead, as Coulter notes, the migrants are continuing to head for the U.S.
"Asylum applicants don't have to wait at all, they instantly get given food, housing, everything, but they aren't asylum cases," Coulter said. These aren't people fleeing … otherwise, they'd get to Mexico and say 'Home free! I'm in Mexico!' No, they want to come to the biggest welfare state in the world."
As Breitbart News has chronicled, the caravan migrants have repeatedly admitted that their goal is to enter the U.S. to get a job and escape crime in their native countries in Central America. Neither of these are eligible cases for asylum.
An organizer with the migrant caravan even went so far as to call the group of thousands of Central Americans a "mass exodus" out of the region to the U.S., suggesting that this is not a humanitarian crisis, but rather an economic migration.
President Trump is expected to announce an executive order this week that will halt the flow of the caravan into the U.S. on grounds of national security.
Breitbart Texas reported that the migrant caravan stormed through Mexico a couple of weeks ago, tearing down a border barrier in the process as they crossed from Guatemala to Mexico. A second group of about 250 migrants from El Salvador are expected to follow the current caravan and head to the U.S.-Mexico border next week.
Less than six months ago, a similar migrant caravan was allowed to cross into the U.S. with weak asylum claims despite threats from President Trump to close down the border. Many migrants from that caravan are now illegal aliens living in the U.S. as they await their asylum hearings.
http://feedproxy.google.com/~r/breitbart/~3/9LBLkm6NycE/