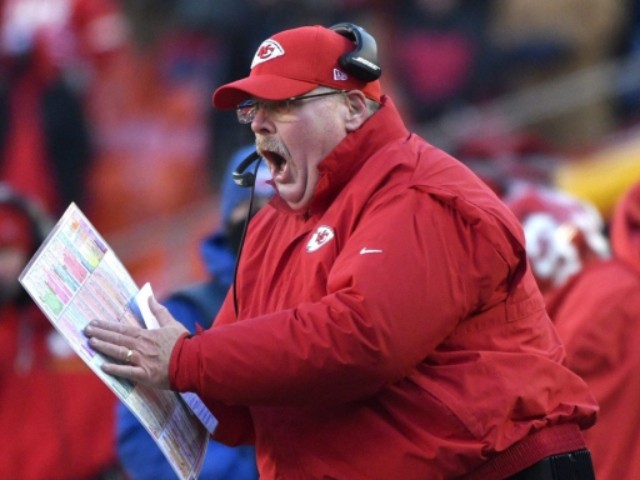 It's not often that Chiefs head coach Andy Reid freaks out on the sidelines — so when he does — you better just step back and let him do it. Otherwise, you could end up like Jared Goff.
During the game, the NFL's "all star" officiating team erroneously called a penalty on the Chiefs' Eric Murray for defensive pass interference. The call should not have been made because the ball was tipped at the line of scrimmage. However, because the officials missed this, Andy Reid had to throw a challenge flag to get the officials to review it and make the right call.
This did not sit well with Reid, who promptly tore into the officials for forcing him to use one of his challenges. Then, because he apparently believes a challenge flag means come over and argue, Rams QB Jared Goff wondered over and interrupted Reid's tirade. Goff was not there for long.
Andy Reid was not happy with Jared Goff coming over to his sideline.

"Get back in there!" pic.twitter.com/MNOjfFpcT4

— Cameron DaSilva (@camdasilva) November 20, 2018
Reid won his challenge, and scared the heck out of Jared Goff.
Follow Dylan Gwinn on Twitter @themightygwinn
http://feedproxy.google.com/~r/breitbart/~3/LymL5OsaEzo/