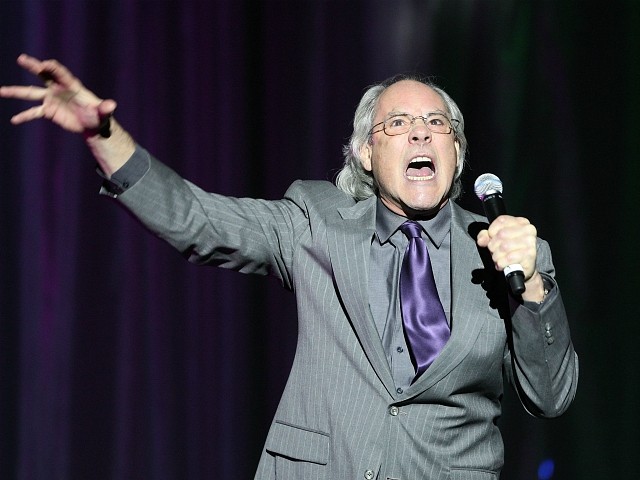 Actor and comedian Robert Klein on Thursday evening unloaded on Trump supporters outside a West Hollywood hot spot, criticizing President Donald Trump for his long-rumored extramarital affair with pornographic actress Stormy Daniels.
***LANGUAGE WARNING***
The heated exchange, captured on video by TMZ, shows an irate Robert Klein debating Trump supporters following a meal at steakhouse Craig's, in which he claimed a June 2016 meeting between Donald Trump Jr., campaign chairman Paul Manafort, and Russian nationals at Trump Tower proves President Trump and the Russian government colluded during the 2016 election.
"How about the Russians that interfered in our elections? He colluded with them" Klein shouted at a Trump supporter, who appears off-camera.
When the supporter asked Klein to provide instances of collusion, Klein became furious.
"There is lots of proof of it! They had a meeting didn't they?" Klein asked, referring to the Trump Tower meeting. "How about 11… 22 people have been indicted. 11 Russians, Mr. Manafort. These are people who have been indicted. They plead guilty!"
The Trump supporter reminded Klein that Manafort's indictment was related to tax activities prior to the campaign — but Klein was unmoved by the fact.
"They plead guilty," Klein repeated. "Any other administration, if a man so close to the president plead guilty for taxes he would be gone."
The Two Weeks Notice actor then turned his attention to President Trump's purported fling with Stormy Daniels. "What if Obama had fucked a pornographic actress… a few months after his wife [first lady Melania Trump] gave birth," Klein asked.
The video then cuts to Klein tangling with another Trump supporter, who tells the comedian that he believes the president is moving the U.S. in the right direction. "I like what he's done for the country," the man told Klein. "That's wonderful. He's a great guy," Klein replied sarcastically before claiming President Trump did not introduce him properly before a performance at Mar-a-Lago.
"You like that tax cut and you like those judges," Klein is then seen shouting at the Trump supporter. "Good for you."
In a bid to lighten the mood, another Trump supporter tried to embrace Klein for a photo."Get this fucking guy off me," Klein muttered as he pushed the man off him.
"This is what America has become," Klein said before the video concludes.
http://feedproxy.google.com/~r/breitbart/~3/qTiHqN_hNbE/