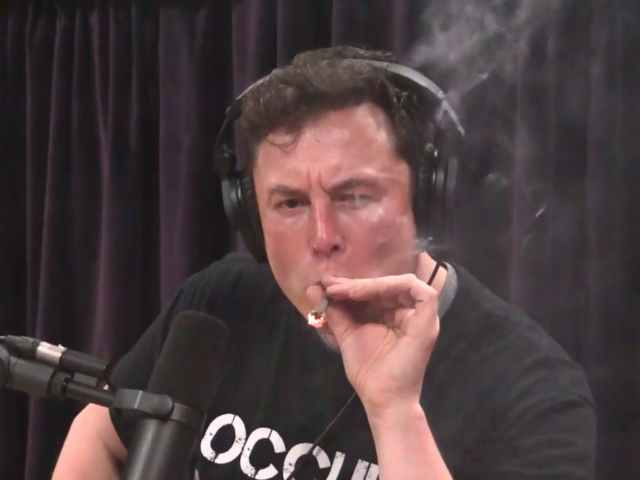 NASA has reportedly ordered a safety review of SpaceX and Boeing, two companies hired to fly astronauts to the International Space Station, after footage of SpaceX founder Elon Musk smoking marijuana went viral.
The Washington Post reports that NASA has ordered a safety review of both SpaceX and Boeing following footage of SpaceX founder Elon Musk smoking marijuana during an appearance on the Joe Rogan Experience podcast went viral. SpaceX and Boeing have been hired by NASA to transport astronauts to the International Space Station, now both company's will undergo a months-long assessment that will involve hundreds of interviews to determine the culture of each company's workplace.
William Gerstenmaier, NASA's associate administrator for human exploration, told the Washington Post that the review will begin sometime next year and will examine "everything and anything that could impact safety" as the companies prepare to transport humans for the very first time. It was reportedly Elon Musk's smoking marijuana and drinking whiskey on the Joe Rogan Experience podcast which bothered some of NASA's highest ranked leaders, resulting in the safety review.
NASA spokesman Bob Jacobs would not comment on what prompted the review. But did state that it would "ensure the companies are meeting NASA's requirements for workplace safety, including the adherence to a drug-free environment." NASA Administrator Jim Bridenstine stated that the space agency wants the public to be confident in their human-spaceflight program.
"If I see something that's inappropriate, the key concern to me is what is the culture that led to that inappropriateness and is NASA involved in that," he said. "As an agency we're not just leading ourselves, but our contractors, as well. We need to show the American public that when we put an astronaut on a rocket, they'll be safe." Bridenstine added that he has "a lot of confidence in the SpaceX team." But further stated that "culture and leadership start at the top. Anything that would result in some questioning the culture of safety, we need to fix immediately."
SpaceX is planning to launch a spacecraft without a crew in January 2019 and will conduct their first flight with astronauts on board sometime around June. Boeing will test their first flight without crew in March, and with astronauts by August.
http://feedproxy.google.com/~r/breitbart/~3/raLNf_JMlWw/