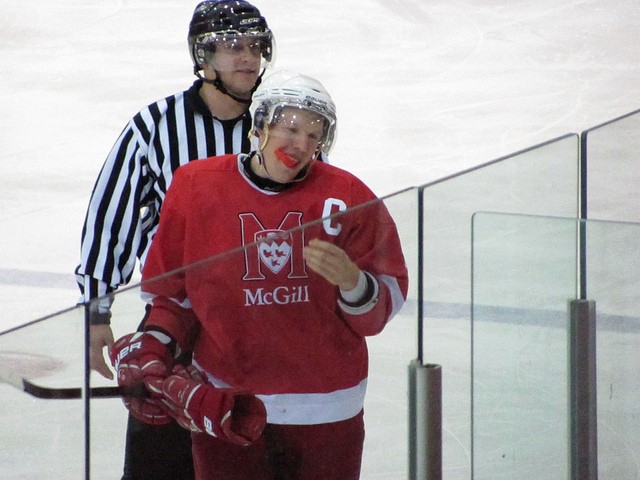 Washington State University Professor Richard King condemns Native American team mascots in a new book, including McGill University's team name, the "Redmen," despite the fact that it is most likely tied to the university's heavy use of the color red, considered a central part of the university's identity.
King, who spoke at the prestigious McGill University in Canada last week, penned a book entitled Team Spirits: The Native American Mascot Controversy, which addresses several sports teams and universities that have adopted Native American-themed mascots.
McGill's currently uses "Redmen" as the name for its teams. Some critics, like King, say that the name should be replaced with something more progressive.
"These names are about reminding folks that they're the victors — this is their property," King said in a comment to Canadian press. "I wouldn't say necessarily that the Redmen do so in an elaborate way, but it doesn't need to be elaborate for it to be hurtful."
"You'll have boosters, administration or other students push back and try to contain the critique," he said. "They'll tell an Indigenous student he doesn't understand the issue, that it isn't meant as racism … or that there are more important issues for First Nations to deal with."
"McGill's not the only place where there is this slippage from Redmen to 'Indians.' There were teams in the U.S. that were named after the color of uniforms but over time that notion of being 'the red men' begins to attract these stereotypes," he added.
King went on to argue that Canada's relationship with Indigenous people is much different than the group's relationship with the United States. "It might be about a different relationship that Canadian society has with Indigenous people — which it probably is given the moment of reconciliation that Canada is in," King explained. "Even if (reconciliation) is imperfect, I don't think you would see this kind of empathy in the U.S."
Still, the report claims that the "Redmen" nickname was most likely born out of a connection to McGill's primary color, which is a central part of the university's identity.
St. John's University in New York City changed their nickname from the "Redmen" to the "Red Storm" in June 1994 amid a backlash from those who took offense at the Native American connection.
Earlier this year, the University of Wyoming faced criticism for their new school slogan, "the world needs more cowboys." Critics said that the slogan was "racist" and overly masculine.
"If you're not a white person, and especially if you're an Indian, it would make you feel out of place — it wouldn't make you feel too good about yourself," one critic argued.
http://feedproxy.google.com/~r/breitbart/~3/8WBKI_ZQfjs/