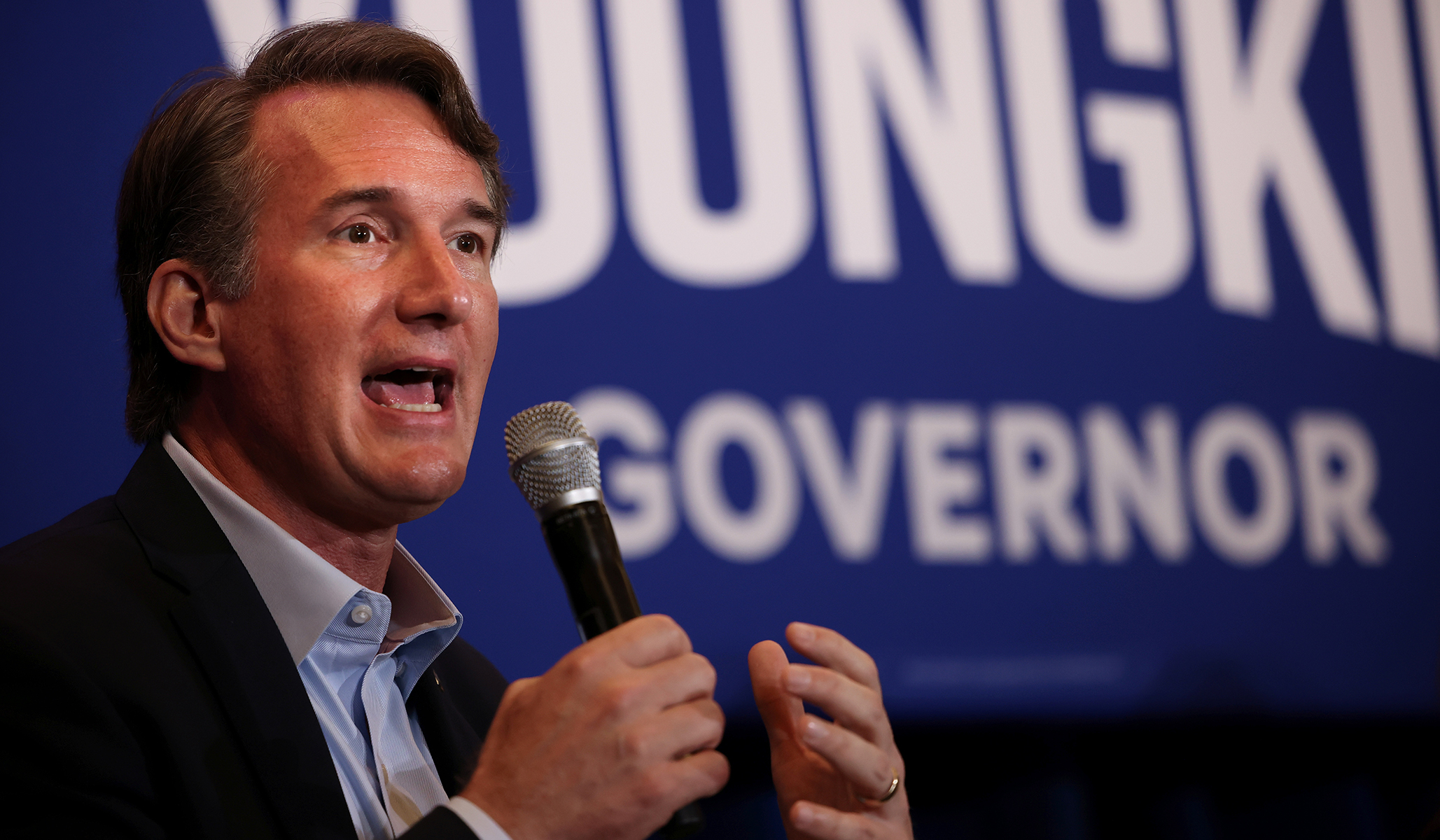 On September 2, when the Supreme Court declined to block enforcement of Texas's law that prohibits almost all abortions after a fetal heartbeat can be detected (about six weeks into pregnancy), many political reporters and pundits speculated that the Texas law could prompt a backlash against Republicans nationwide.
"Abortion becomes a 'huge motivator' in governor races," read the headline at Politico:
"It will be a huge motivator for individuals to come out and vote," Terry McAuliffe, the former Virginia governor who is running again, said in an interview. He repeatedly described himself as a "brick wall" on women's rights. . . .

Earlier this week, McAuliffe launched a new TV ad attacking Glenn Youngkin, his Republican opponent, featuring a doctor who said Youngkin had a "far-right agenda" on abortion. AdImpact, a political ad tracking service, reported over $92,000 in spending on the ad since it launched on Tuesday, airing over 200 times across the state in two days. The ad, along with an older second ad also attacking Youngkin on abortion, accounted for 50 percent of the campaign's total airings in that timeframe, including primetime spots like during ABC's "Bachelor in Paradise."
But two new polls show there hasn't yet been a backlash against the only Republican running in a competitive gubernatorial election this year.
A Washington Post poll of the Virginia gubernatorial race, which was conducted from September 7 to September 13, found Republican Glenn Youngkin trailing Democrat Terry McAuliffe by just three percentage points — 47 percent to 50 percent — among likely voters. Among registered voters, Youngkin trailed McAuliffe 43 percent to 49 percent. Another poll of the race conducted by Emerson from September 13 to 14 found McAuliffe leading Youngkin 49 percent to 45 percent among likely voters.
In Virginia, Democrat Ralph Northam won the 2018 gubernatorial election by nine points, and Joe Biden carried the state by ten points in 2020.
I can't overstate the need to put these off-year races in context. If Newsom survives by 25% (?) and McAuliffe were to win by 5%, they'd be spun as big Dem wins.

But that same ~5 pt swing right from the 2020 Biden/Trump margin would easily win Rs the House & Senate in 2022.

— Dave Wasserman (@Redistrict) September 15, 2021
So, McAuliffe is still favored in 2021, but there doesn't yet appear to be any significant voter backlash against Republicans in Virginia due to the issue of abortion. There was wall-to-wall media coverage of the Texas law from September 2 until September 10 (when President Biden's vaccine mandate became the top national news story), but the Virginia race remains close according to the Emerson and Washington Post polls.
At last week's gubernatorial debate, McAuliffe tried to put the issues of abortion and vaccine mandates front and center. Youngkin said at the debate he would not sign a version of the Texas abortion law, and he dodged a question about whether he would ever be willing to sign a law banning most abortions after six weeks, but he did say he would sign a bill that would protect the lives of babies capable of feeling pain. McAuliffe, meanwhile, admitted that he would sign a radical late-term abortion bill sponsored by Virginia delegate Kathy Tran.
https://www.nationalreview.com/corner/washington-post-poll-no-backlash-against-youngkin-due-to-texass-abortion-law/