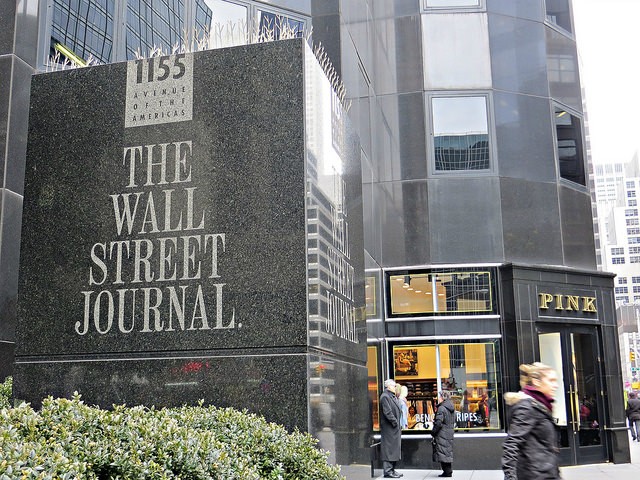 After all the smoke had cleared Thursday, the Wall Street Journal's editorial board called for Brett Kavanaugh to be confirmed.
The board criticized Sen. Dianne Feinstein's decision to keep Christine Blasey Ford's allegation private "for six weeks," only to make a public spectacle that turned the hearing into a "circus."
Like Kavanaugh himself, the board did not reject that emotion or pain displayed by Ford, Rather, they noted that not a shred of evidence was put forth to tie Kavanaugh to Ford's claims.
The board wrote: "Yet there is still no confirming evidence beyond her own testimony, and some of what she says has been contradicted. The female friend Ms. Ford says was at the home the night of the assault says she wasn't there. The number of people she says were there has varied from four to five and perhaps more, but every potential witness she has cited by name says he or she doesn't recall the party."
They added:
She still can't recall the home where the assault took place, how she got there or how she got home that evening. She has no witnesses who say she told them about the alleged assault at the time—until she first spoke of it at a couples therapy session 30 years later in 2012. Mr. Kavanaugh's name doesn't appear in the notes of her therapist.
The board then transited to Kavanaugh's defense of himself and noted that he was righteously indignant because he had been publicly accused, and pre-judged in some quarters, for something he adamantly denied doing. They noted, "As for Judge Kavanaugh, his self-defense was as powerful and emotional as the moment demanded. If he was angry at times, imagine how you would feel if you were so accused and were innocent as he says he is."
The Wall Street Journal headline says simply, "Confirm Brett Kavanaugh."
AWR Hawkins is an award-winning Second Amendment columnist for Breitbart News, the host of the Breitbart podcast Bullets with AWR Hawkins, and the writer/curator of Down Range with AWR Hawkins, a weekly newsletter focused on all things Second Amendment, also for Breitbart News. He is the political analyst for Armed American Radio. Follow him on Twitter: @AWRHawkins. Reach him directly at awrhawkins@breitbart.com. Sign up to get Down Range at breitbart.com/downrange.
http://feedproxy.google.com/~r/breitbart/~3/A5i-BImTNso/