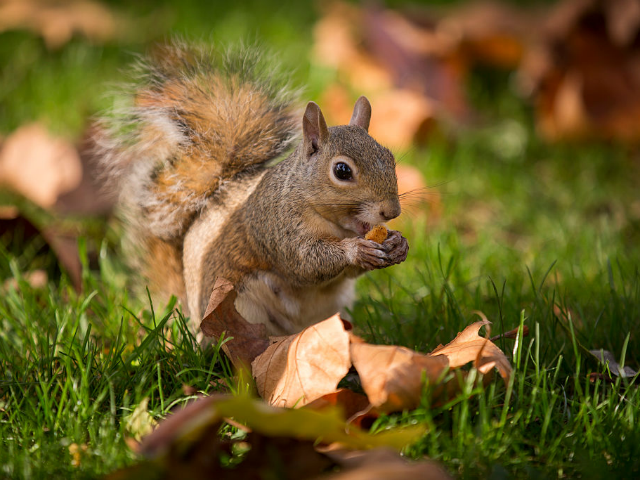 Airline personnel removed a woman from her flight departing out of Orlando, Florida, on Tuesday evening for carrying what she said was an "emotional support squirrel."
A video showed a Frontier Airlines employee and police escorting the woman off of the aircraft at Orlando International Airport after she brought the animal onto the flight bound for Cleveland Tuesday evening.
The passenger stated in her Frontier Airlines reservation that she would be bringing an "emotional support animal" on board the flight, but did not specify that it was a squirrel.
Frontier Airlines said in a statement that "rodents, including squirrels, are not allowed" on flights. Airline staff discovered the squirrel, advised the woman of the airline's policy, and asked her to leave the flight.
When she refused, airline crew called Orlando Police and deplaned everyone on board while dealing with the passenger.
i just want everyone to know that all passengers had to deplane my flight to cleveland because a woman brought a SQUIRREL ON THE PLANE pic.twitter.com/TAdzUuKRWe

— Julia Papesch (@julia_papesch) October 10, 2018
Police eventually took her off the flight to the main terminal. The rescheduled flight departed for Cleveland later in the evening.
The rise in emotional support animals being brought on planes has prompted airlines to crack down on what can and cannot be considered an emotional support animal.
United, Delta, and Southwest Airlines all recently implemented stricter policies on emotional support animals
United and Delta Airlines announced this year that they would be implementing stricter guidelines on what animals can be considered support animals.
Delta Airlines announced in January that, as of March 1, 2018, passengers with emotional support animals have to provide vaccination records, proof of animal training, and a health form signed by a veterinarian to the airline at least 48 hours before flying.
Southwest Airlines announced in August that emotional support animals are limited to dogs and cats, and all animals must be accompanied with a doctor's note.
Despite the crackdown, some passengers have still tried to pass their exotic pets off as therapy animals.
In January, a woman flying out of Newark Liberty International Airport in New Jersey attempted to bring her emotional support peacock on a United Airlines flight, but the airline denied her request to bring the peacock aboard the plane.
http://feedproxy.google.com/~r/breitbart/~3/okOi9r5pBUY/