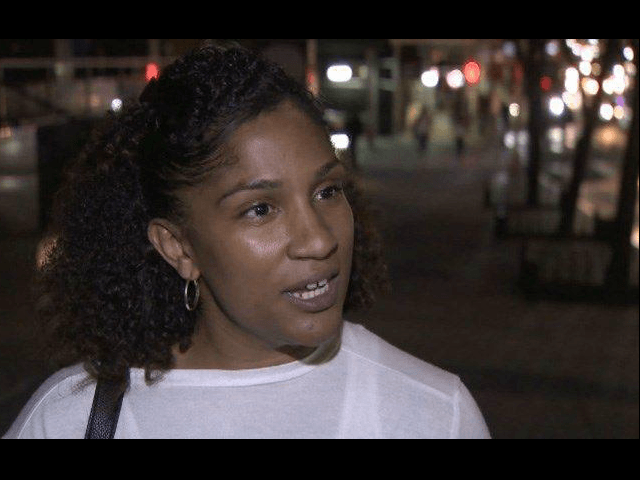 A New York City woman allegedly groped by a man on the subway fought back against her suspected attacker by chasing after him and fighting him off, according to a video released Friday.
The video shows Chantal Castanon, 26, chasing a man through the subway turnstiles at 42nd Street and Grand Central Station in Manhattan on August 31 and later hitting him after the man allegedly grabbed her rear end.
Castanon had been on her way home from work walking to catch a No. 4 train when a man coming up the stairs allegedly assaulted her.
"I felt the rage coming from my stomach, I was like what did he just do to me? Did he really just touch me like that and he didn't even care, just walked off like it was nothing," the woman told CBS New York Friday. "Really quickly it happened but he just like grabbed my whole buttocks."
The man reportedly apologized, but it did not stop Castanon from going after him.
"I was just like you know what? You're not touching me like that and getting away with it," Castanon said.
The 26-year-old told NBC 4 New York that other subway passengers tried to help her catch the alleged suspect, and some even accompanied her to the police station while she filed a report.
The attacker got away, but Castanon said she shared her story with the media Friday in the hopes that authorities would apprehend him.
"I just want him caught because you don't know who he did it to or who he'll potentially do it to and it has to be stopped," she said.
Police say the suspect is approximately 20 to 30 years old, 5'6″ to 5'8″ tall, 225 pounds, and wears eyeglasses. Authorities are asking those with information about the suspect to contact Crime Stoppers at 800-577-TIPS.
http://feedproxy.google.com/~r/breitbart/~3/9jn8W6jH_f4/