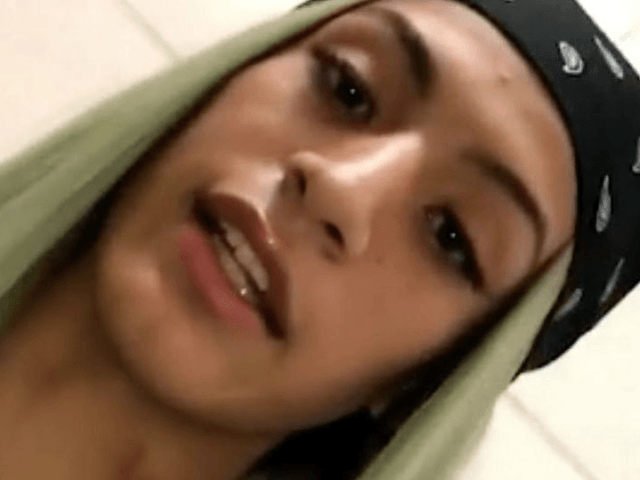 A 17-year-old boy living as a transgender female claimed he caught on video the moment several school administrators forced open the door to his bathroom stall while he was still inside, but school administrators say the video does not tell the whole story.
The videos, which racked up more than 800,000 views on Facebook, shows the student sitting in a bathroom stall on Wednesday at Osseo Senior High School in Minnesota with the door locked while officials demanded he come out of the stall.
A female teacher then took out an item which looked like a yardstick to reach over the stall's divider and unlock the sliding bolt from inside the stall. A male police officer and several male school administrators were also at the scene.
"I'm using the bathroom right now and they just violated me," the student says in the video.
A second video showed school officials ordering the student to leave school property while he points out several school administrators who "violated" him.
"This is the dude that violated me," he said while naming the school administrators.
But the principal at the high school says there is more to the story than the student's video, and denied that any student had been prohibited from using a bathroom.
"I am aware of social media posts that significantly misrepresent an incident that occurred at school on Nov. 28. It's important for you to know that no students were barred or banned from using any bathroom at Osseo Senior High," Principal Michael Lehan said in a statement.
Lehan added that school administrators only enter a restroom stall when there are concerns for students' safety or health, or if there is suspected illegal activity taking place.
"I sincerely wish I could say more, but for data privacy reasons, I cannot provide details about a situation involving a specific student," he said.
http://feedproxy.google.com/~r/breitbart/~3/duXC1VpyEVY/