A large group of protesters gathered on the steps of the United States Supreme Court on Thursday to protest the nomination of Brett Kavanaugh to be seated as a justice after several women accused him of sexual misconduct when he was in high school and college.
All pictures by PENNY STARR/BREITBART NEWS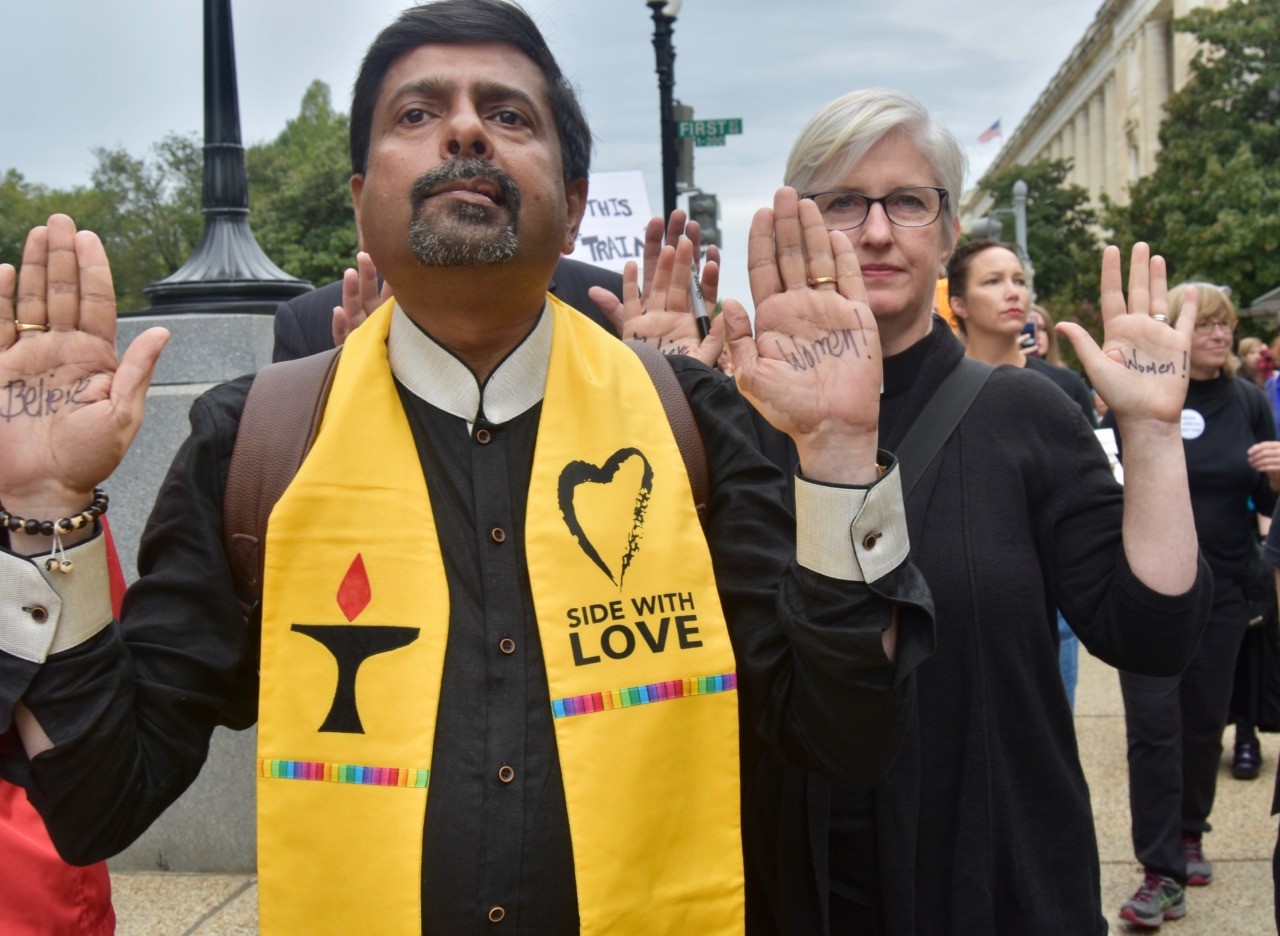 The group chanted "I believe Anita Hill, I believe Christine Ford," wore t-shirts that read "Believe Women" and carried anti-Trump and anti-Kavanaugh signs.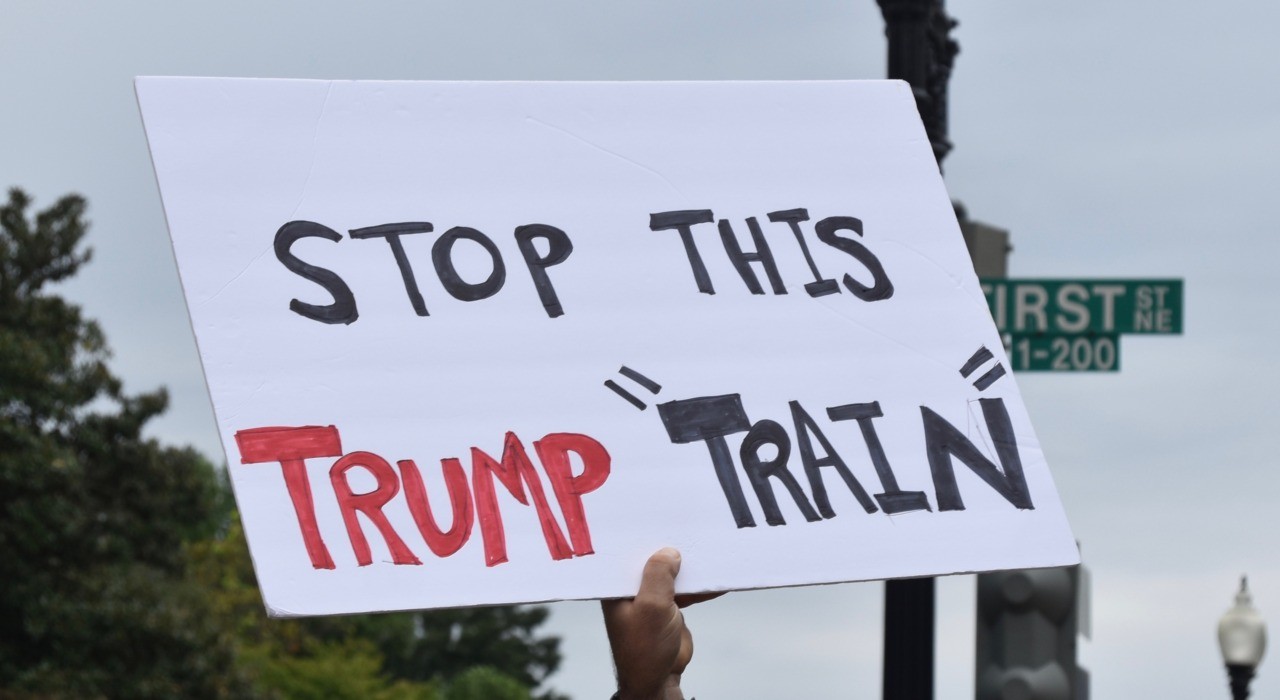 The protesters then proceeded to the Dirksen Senate Office Building where the Senate Judiciary Committee held hearings to hear from one of those women, Christine Blasey Ford, a college professor who said that Kavanaugh groped her at a high school party in the early 1980s.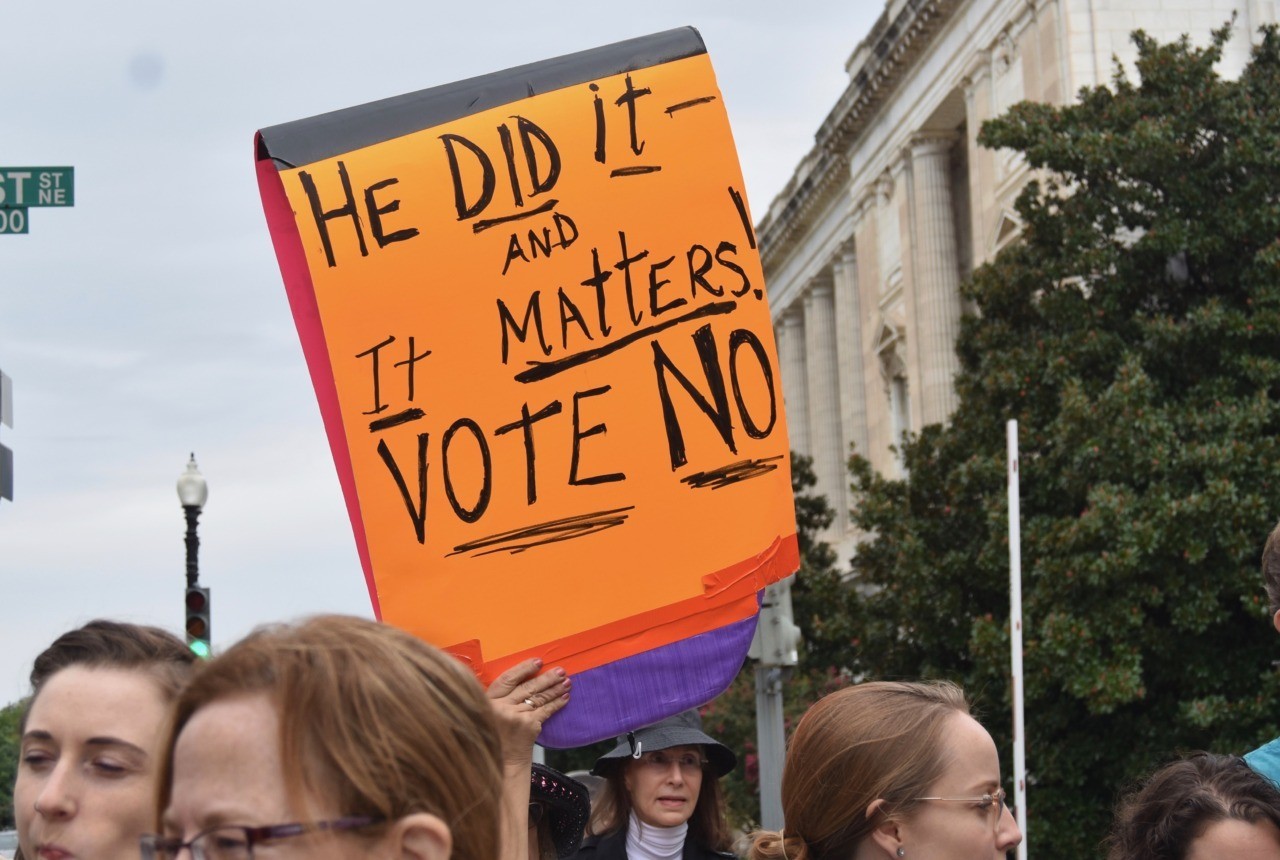 The committee will also hear from Kavanaugh, who has categorically denied all of the charges, issued statements reiterating that denial and appeared on Fox News to specifically say he did not attack Ford.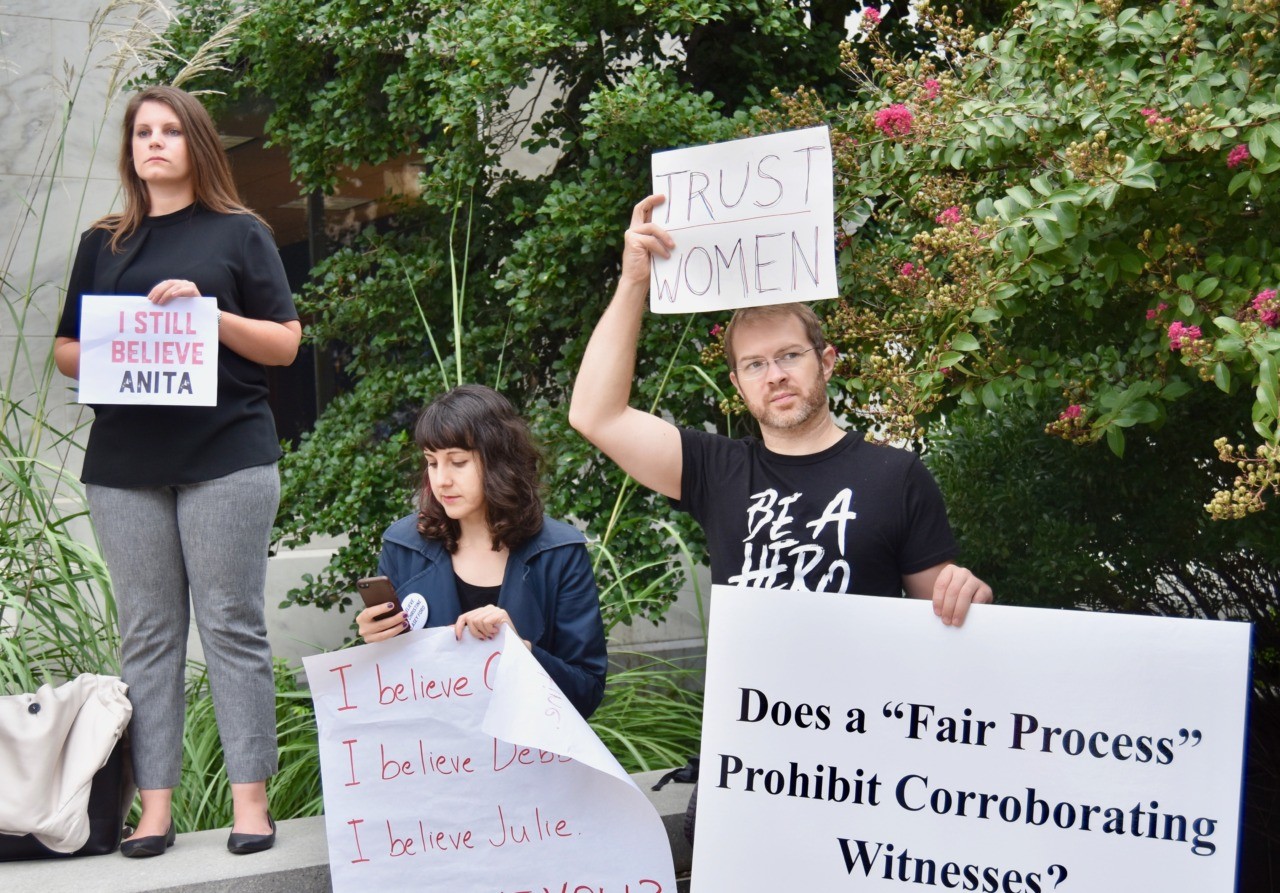 To date, Sen. Chuck Grassley (R-IA), chairman of the committee, has scheduled a vote on whether to move Kavanaugh's nomination out of committee on Friday.
Follow Penny Starr on Twitter
http://feedproxy.google.com/~r/breitbart/~3/NC5ZvvmGpao/