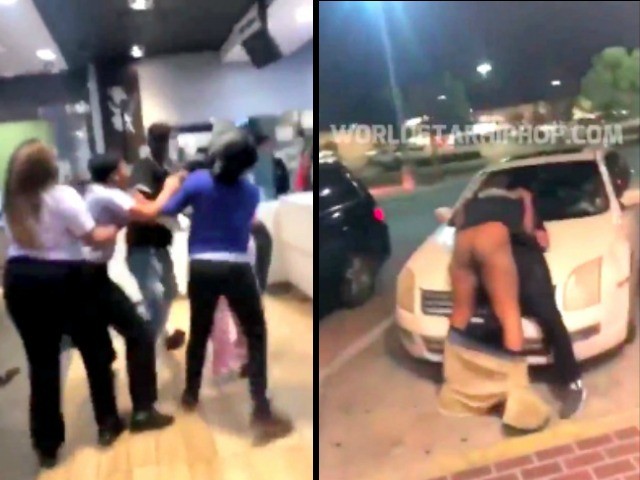 Customers and employees brawled inside a Louisiana McDonalds, throwing punches in several different directions, according to a video posted Friday.
The video showed multiple customers and staffers involved in a nasty brawl inside the fast-food chain, while two others began wrestling on the hood of a car outside the restaurant.
One person had his pants down and his buttocks exposed while he appeared to be fighting another person on the hood of the vehicle, according to the video.
It is unclear how the brawl began or whether law enforcement was involved, but at least one employee tried to stop the brawl by pulling a co-worker off of a crowd of people.
The video, which racked up more than 152,000 views as of Saturday evening, comes as several other brawls involving customers and employees inside McDonalds have gone viral in recent weeks.
In the past week alone, a video showed a McDonalds customer in California beating and choking a McDonalds manager because she was dissatisfied with the amount of ketchup she received with her order.
A similar incident was caught on camera in October at a Baltimore McDonalds, where multiple customers smashed the counter and threw punches at each other.
http://feedproxy.google.com/~r/breitbart/~3/CfTDvk7R1Q8/