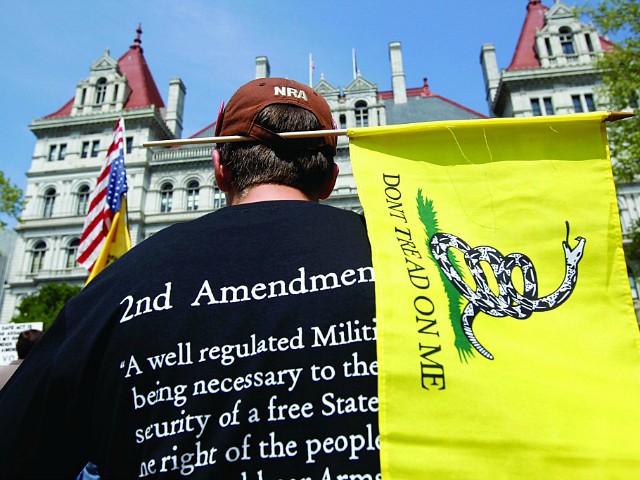 In an article meant to argue that owning a gun makes one's home more dangerous VICE magazine stated: "'good guys with a gun' don't really exist."
They make this claim in contraction to academic work proving otherwise. For example, Florida State University criminologist Gary Kleck's academic work on self-defense gun uses shows a minimum of 760,000 such uses each year, and notes that the number could be as high as 2.5 million. Kleck's has never been countered with empirical evidence.
VICE tries to take a swipe at Kleck's work by noting that he counted instances in which a gun was drawn in self-defense but not fired. But why is that a negative? The point of drawing the gun is to stop aggression and gain control over the situation. If the very sight of a gun allows those things to happen without a shot being fired then the importance of the gun is only magnified, for it shows that a gun communicates something so strongly that the mere sight of it stops some bad guys in their tracks.
But VICE also denounces the reality of "good guys with a gun" in the face of practical experience and story after story of law-abiding, "good guys with a gun" stopping bad guys with guns in homes, restaurants, schools, businesses, and churches.
For example, Breitbart News reported Stephen Willeford's heroic actions November 5, 2017, actions, wherein he grabbed his AR-15 and a handful of bullets and ran barefoot toward First Baptist Church in Sutherland Springs, Texas, to confront the killer. Upon arriving, Willeford took a defensive position behind a truck and exchanged fire with the killer, shooting him twice. The killer fled the scene after Willeford shot him, driving roughly 11 miles before taking his own life. Willeford proved anew the only thing that stops a bad guy with a gun is a good guy with a gun.
Does Stephen Willeford not really exist?
Is VICE saying Willeford was not a good guy with a gun?
How about the good guy with a gun that intervened on May 16, 2018, and shot a bad guy with a gun at Illinois's Dixon High School.
Did that good guy not really exist either?
How about the concealed carry permit holder who saw an Arizona State Trooper being beaten on January 12, 2017 on the side of Interstate 10, then pulled over, asked the Trooper if he needed help, and intervened when the Trooper answered in the affirmative. The permit holder ordered the attacker to stop, then shot him dead after he refused to comply.
Did that concealed carry permit holder not really exist?
What about the father who shot and killed a carjacker last week as he tried to steal a car with the father's 5-year-old daughter in it?
Does that father not really exist?
Did he not really use a gun to save his child?
What about the Memphis resident who fended off three armed home intruders last week? Breitbart News reported that the intruders entered the home and opened fire, only to be met by return fire. One of the intruders was killed and the other two fled.
Did the resident who shot the intruder not really exist?
Is he somehow not a good guy with a gun?
VICE's attack on "good guys with a gun" comes one week after they suggested AR-15 owners ought to be required to buy insurance to "collective the risk" of the commonly owned semiautomatic firearms.
AWR Hawkins is an award-winning Second Amendment columnist for Breitbart News, the host of the Breitbart podcast Bullets with AWR Hawkins, and the writer/curator of Down Range with AWR Hawkins, a weekly newsletter focused on all things Second Amendment, also for Breitbart News. He is the political analyst for Armed American Radio. Follow him on Twitter: @AWRHawkins. Reach him directly at awrhawkins@breitbart.com. Sign up to get Down Range at breitbart.com/downrange.
http://feedproxy.google.com/~r/breitbart/~3/S6pElu4S_bc/