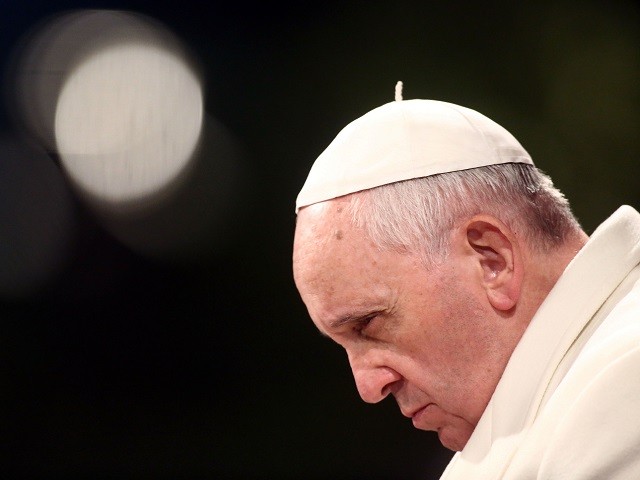 The head of the Vatican's bishops' office has reproached a former papal nuncio for his "unjust and unjustified attack" against Pope Francis for the way he handled the case of Cardinal Theodore McCarrick's serial homosexual abuse.
"I think it is abhorrent," writes Cardinal Marc Ouellet, the prefect for the Congregation for Bishops, in an open letter Sunday to Archbishop Carlo Maria Viganò, "for you to use the clamorous sexual abuse scandal in the United States to inflict an unmerited and unheard of a blow to the moral authority of your superior, the Supreme Pontiff."
"I can only conclude that the accusation is a political plot that lacks any real basis that could incriminate the Pope and that profoundly harms the communion of the Church," he said.
On August 25, Viganò released an 11-page report filled with allegations against a number of high-ranking Church officials including Pope Francis, alleging that the pope had known of McCarrick's crimes and yet had rehabilitated him, lifting sanctions that had been imposed on him by Pope Benedict and elevating him to a position of influence in the Vatican.
In his letter, Cardinal Ouellet admits that Pope Benedict had indeed curtailed McCarrick's activities due to suspicions about his behavior. "The former Cardinal," Ouellet writes, "had been requested not to travel or to make public appearances, in order to avoid new rumors about him."
"Thus, the Congregation's decision was inspired by prudence, and the letters from my predecessor and my own letters urged him, first through the Apostolic Nuncio Pietro Sambi and then through you, to lead a life of prayer and penance, for his own good and for the good of the Church," he states.
Readers of Ouellet's letter may find it strange that the Vatican was urging a celebrated cardinal to "lead a life of prayer and penance" based solely on unsubstantiated "rumors."
Cardinal Ouellet also accepts Archbishop Viganò's claim that he had personally informed Pope Francis of McCarrick's crimes in 2013 but brushes off the incident as of minor importance.
"I can only imagine the amount of verbal and written information that was provided to the Holy Father on that occasion about so many persons and situations," Ouellet states, suggesting that decades of homosexual abuse of priests, seminarians, and lay people was simply one more anecdotal story the pope heard that day.
"I strongly doubt that the Pope had such interest in McCarrick, as you would like us to believe, given the fact that by then he was an 82-year-old Archbishop emeritus who had been without a role for seven years," the cardinal writes.
He had indeed been "without a role," if one is to believe reports from the time, before he was reportedly snatched from obscurity by Pope Francis.
In 2014, the Washington Post described McCarrick as a go-to person for Pope Francis, noting that he had formerly been "put out to pasture" by Pope Benedict.
"Francis, who has put the Vatican back on the geopolitical stage, knows that when he needs a savvy back channel operator he can turn to McCarrick," wrote veteran Vatican analyst David Gibson.
Cardinal Ouellet says that he wrote his open letter to Viganò with "pontifical permission," noting that Viganò's public accusations "gravely harm the reputation of the bishops, successors of the Apostles."
"May God allow a prompt reparation of this flagrant injustice so that Pope Francis can continue to be recognized for who he is: a true shepherd, a resolute and compassionate father, a prophetic grace for the Church and for the world," Ouellet writes.
Follow Thomas D. Williams on Twitter Follow @tdwilliamsrome.
http://feedproxy.google.com/~r/breitbart/~3/ODVGFTAWWAw/