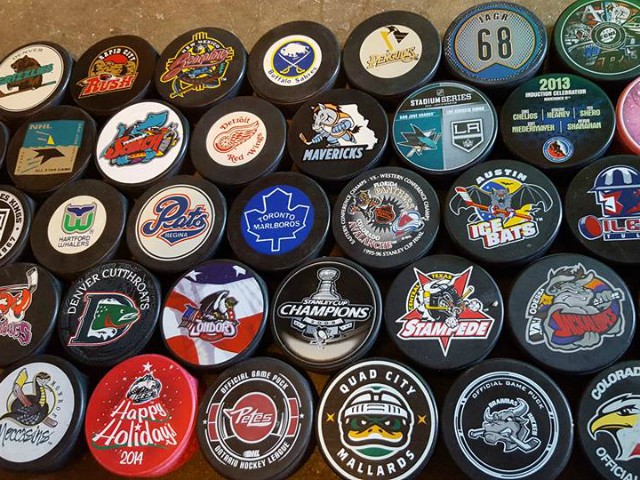 Oakland University professors and students are getting hockey pucks to fight off mass shooters who target their school.
According to the Detroit News, Oakland University (OU) police chief Mark Gordon indicated the idea of using pucks to ward off mass shooters "emerged during a training session he was giving earlier this year on surviving an active shooter situation."
Guns for self-defense are banned on the OU campus, but Gordon suggests a hockey puck can do considerable damage in lieu of firearms. He talked to students about being hit in the head with a puck, saying, "[It] caused a fair amount of damage to me."
OU's journalism director, Garry Gilbert, said the idea of using a puck to stop an armed attacker "sounded silly" at first, but now, it makes sense to him. Gilbert said, "If we have to do that (fight), Chief Gordon has shown us you can surprise or disarm an assailant with an object. Grab anything you've got … a stapler or book … anything you've got and be prepared and charge him."
ClickonDetroit reported that OU's faculty union, American Association of University Professors, has gotten behind the idea. The union has distributed pucks to union members and is working to get pucks to students.
The union is also giving money to purchase "interior locks for university classrooms."
AWR Hawkins is an award-winning Second Amendment columnist for Breitbart News, the host of the Breitbart podcast Bullets with AWR Hawkins, and the writer/curator of Down Range with AWR Hawkins, a weekly newsletter focused on all things Second Amendment, also for Breitbart News. He is the political analyst for Armed American Radio. Follow him on Twitter: @AWRHawkins. Reach him directly at awrhawkins@breitbart.com. Sign up to get Down Range at breitbart.com/downrange.
http://feedproxy.google.com/~r/breitbart/~3/jz5RGsFIQpk/