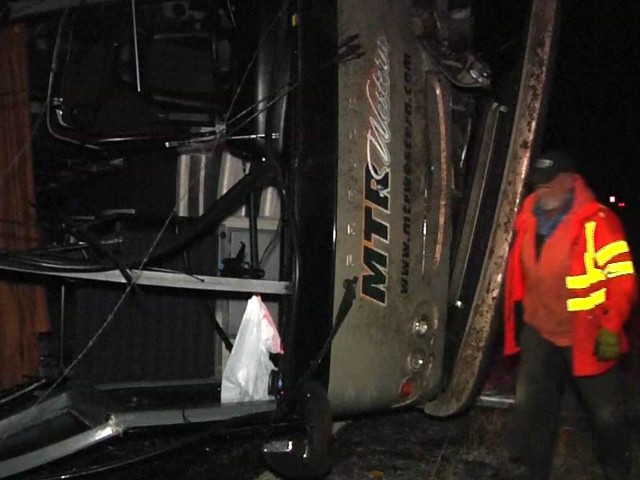 A University of Washington charter bus carrying marching band members overturned on its way to the Apple Cup in Pullman on Thursday morning.
The bus was one of six headed for Pullman's "Apple Cup" marching band competition. En route, it rolled onto its side in the middle of an icy interstate. A band member told K5News the bus had spun out of control before it flipped into a ditch near the town of George.
According to Twitter posts by Washington State Patrol Trooper John Bryant, more than 40 people — band members and staff included — were transported to local hospitals. Luckily, no one was seriously injured; the band appears ready to get back on the road.
"The injuries reported were cuts, complaints of general pain and back pain, but the injuries are not believed to be critical," said University of Washington spokesman Victor Balta. "The University is doing everything it can to ensure the health and safety of our students and staff, and to get them safely back on their journey to Pullman."
http://feedproxy.google.com/~r/breitbart/~3/5mR2QBsE8nI/